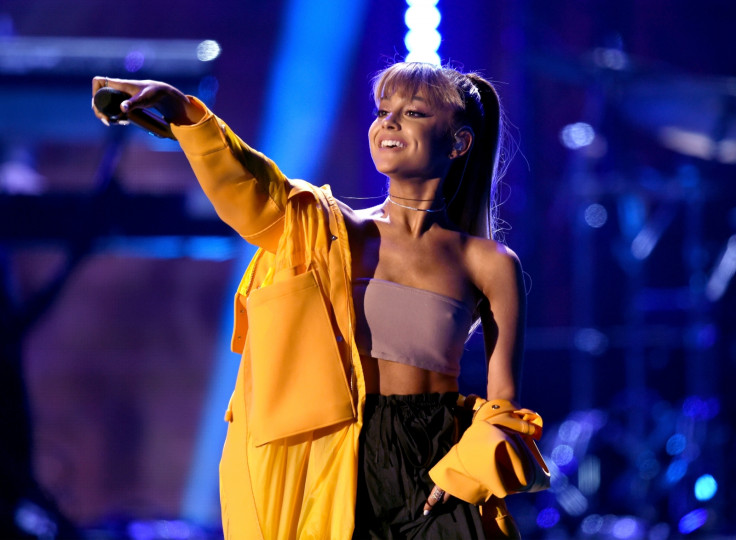 Ticketmaster has revealed that thousands of "unscrupulous" people attempted to get free tickets to Ariana Grande's One Love concert by falsely claiming that they were at the scene of the Manchester attack.
According to the ticket agency "opportunists or touts" went to great lengths to try and rob fans who were affected by the attack of the opportunity to attend Sunday's (4 June) event for free.
In a statement, Ticketmaster said: "We have set aside tickets for the 14,200 people who were at the Ariana Grande concert to attend One Love Manchester for free.
"More than 25,000 people applied for them. Sadly, over 10,000 unscrupulous applications have been made.
"At Ticketmaster we are doing everything we can - including extending today's deadline - to ensure that tickets go to the actual fans and not the opportunists or touts who have also been applying for free tickets."
In the wake of the atrocity, Grande vowed to return to the "incredibly brave city of Manchester to spend time with my fans and to have a benefit concert in honour of and to raise money for the victims and their families".
The tribute concert, which takes place at the Old Trafford cricket ground, will also feature performances from Miley Cyrus, Take That, Coldplay, Justin Bieber, Katy Perry, Pharrell Williams and former One Direction member Niall Horan. All proceeds will go to the We Love Manchester fund, set up by the Red Cross.
Grande touched down in London on Friday ahead of the benefit, which will be broadcast live on BBC1 from 18:00 to 21:00. She was accompanied by rapper boyfriend Mac Miller Mac, her mum Joan and her dad Edward Butera, who was also on hand to offer moral support.