Fashion giants Diesel first mainstream clothes retailer to advertise with Pornhub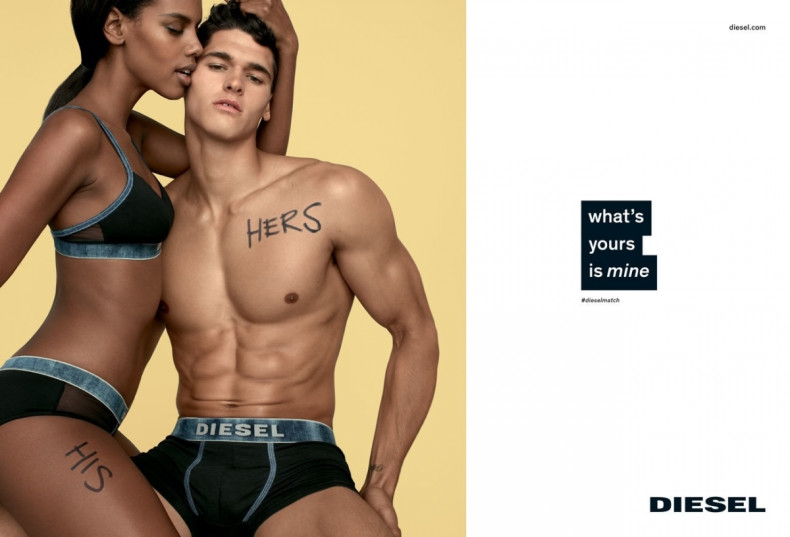 Global fashion brand Diesel will become the first mainstream fashion label to advertise on XXX-rated PornHub as well as turning to dating apps Tinder and Grindr to promote its new underwear range. PornHub is the world's most popular porn website attracting 21.2 billion visits in 2015, but traditionally fashion labels have tended to avoid the temptation of advertising with them.
The denim giants, which has a range of clothes, watches, aftershaves and perfumes, has a reputation as being somewhat of a provocateur in the fashion world after releasing clips of a 1980s porn movie in a 2008 campaign to promote their 30<sup>th birthday. The Italian company said they will use the site to advertise its new range of underwear.
The porn site, which rated Brits and Americans as is most frequent visitors in 2015, is no stranger to the fashion world after launching their own range of apparel last year. According to the online analytics website Alexa, PornHub ranks as 64th on the list of the world's most popular websites.
Faceless models
Diesel has said that images used for the campaign will be edited and retouched with no models' faces shown. The fashion label only announced this month that clean-cut US pop star Joe Jonas will lead its new campaign but his images will not appear on the porn site.
Diesel's artistic director Nicola Formichetti, 38, told i-D magazine that his label was "street" so they could get away with their association with a porn site. He said: "I just wanted to do something that was fun. What else unites us today? Porn. Where will much of this campaign be consumed? On your favourite URL."
He also said that Diesel was not promoting pornography, merely going to where the hits are. He added: "Tinder, Grindr and Pornhub might appear a little leftfield, but it's Diesel, we can do it. We're not scared of these places, we're not high fashion. We are street."
Tinder and Grindr ad space
The runaway success of Tinder, with an estimated 50 million users, would seem like a natural place for young brands to want to advertise. Gay dating app Grindr claims to have 7m users, of which 70% of live outside North America.
Calvin Klein and American Apparel have advertised fashion campaigns with Grindr. On 10 January 40,000 tuned-in to watch Belfast-born designer JW Anderson streaming a men's show live on the app.
But PR expert Mark Borkowski, told The Sunday Times that the connection between Diesel and Pornhub may have been a PR stunt, he said: "Both brands are looking to generate conversation around themselves. I was unaware that they were bringing out underwear, but I am aware now."