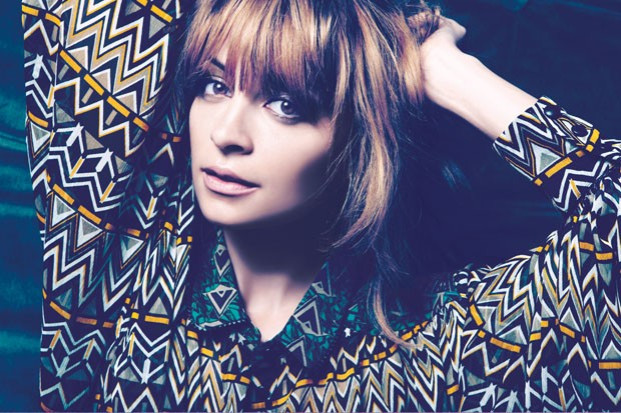 As New York Fashion Week draws to a close, Nicole Ritchie is making her mark on the world of couture.
The reality star turned fashion designer has launched her debut collection for Macy's in New York. According to the petite blonde, The 'Nicole Richie for Impulse' fashion line is inspired by her own signature style.
The 25-piece range, which includes 1960s and 1970s inspired maxi dresses, studded jackets with faux leather, and printed dresses, will be available at the department store for a limited time.
Speaking at the launch she said: "I focused a lot on dual tones, some really beautiful blues, turquioise, some very rich greens. We have a kaleidoscope peacock print that I thought gave you the feeling of effortless elegance."
The glamorous range conceived by the 30-year-old, a mentor on American reality TV show Fashion Star, also includes retro prints, peacock feathers and seventies-inspired silhouettes.
Speaking about the collaboration, Macy's chief merchandising officer Jeff Gennette said:
"As both a celebrity and designer, Nicole is a great addition to the impressive roster of stars that have collaborated with Macy's, and we know 'Nicole Richie for Impulse' will be a hit with our customers."