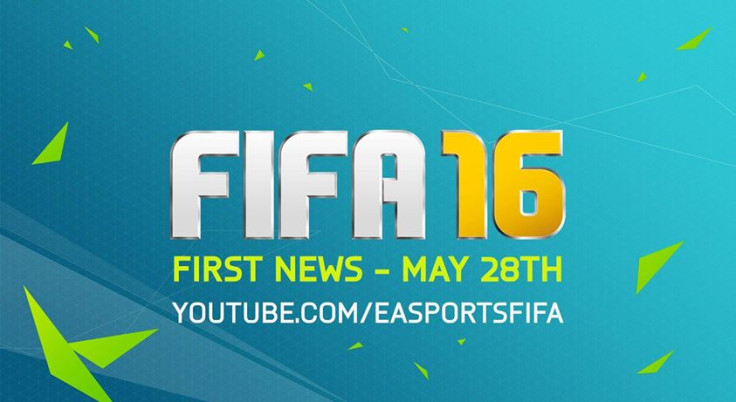 The first details regarding Fifa 16 – this year's version of the hit football title – will be announced later today (28 May) according to the series' official Facebook page.
Describing the announcement as the "first news", an image showing the new logo (above) was posted to the page as well as a link to the YouTube account, where a video is expected to be uploaded.
EA did something similar in mid-May with its upcoming Need For Speed game, but ended up revealing very little – so do not get your hopes up, football fans. All this appears to be set-up for EA's E3 press conference, which will be held on Monday 15 June.
Strangely, EA's announcement coincides with the arrest of several top Fifa officials on suspicion of corruption, bribery and racketeering. The events have led to sponsors issuing statements and ultimatums regarding events, and to Uefa calling for the postponement of the 29 May election for the Fifa presidency, which Sepp Blatter was expected to win again.
Of course EA's recreation of the beautiful game does and should exist outside of those issues and focus on the sport itself. EA's franchise remains a huge annual success and that will not be changing any time soon.
The resurgence of Konami's Pro Evolution Soccer series, however, has won over football game purists in recent years and will be looking to build on those successes, giving EA reason to glimpse over its shoulder even if sales-wise PES does not pose much of a threat.
Fifa 16 will be released around late September.