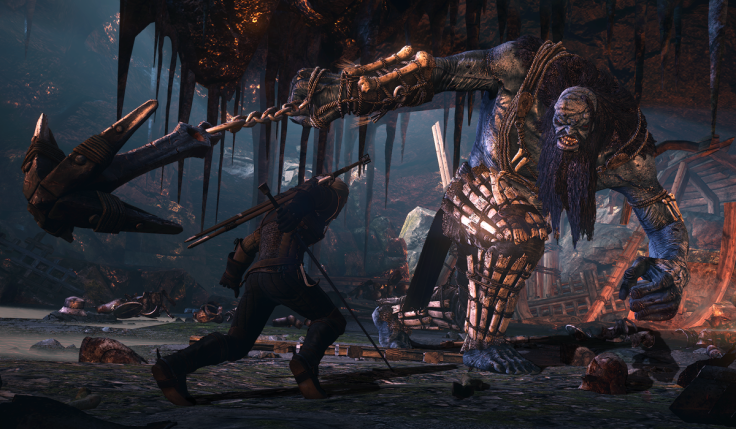 CD Projekt Red's The Witcher 3: Wild Hunt has soared to the top of the UK video game chart, eclipsing the sales of last week's number one Project Cars on its way to the biggest opening week of the year so far.
"In terms of sales it smashes the week one sell through of Battlefield Hardline by 53%," reads a statement from chart company Chart-Track.
As the week's number one game it matches the position of 2011's The Wticher 2: Assassins of Kings, but obliterates it's sales with a 608% increase.
Of the three formats Witcher 3 was released on, PS4 took home the largest share with 63%, ahead of Xbox One and PC. Chart-Track's figures do not include downloads, so their numbers are only representative of physical sales.
Elsewhere in the chart, Farming Simulator 15 enters at two thanks to its new gen versions, ahead of Grand Theft Auto 5 at three and Fifa 15 at four.
Project cars slips to No 5, selling half as much this week with Wolfenstein: The Old Blood also slipping four places to six.
Battlefield: Hardline sits at seven, Mortal Kombat X at 8, Call of Duty: Advanced Warfare at 9 and Destiny at 10. PS4 exclusive Bloodborne also enjoyed a resurgence thanks to various deals, shooting up the chart 22 places to 11.