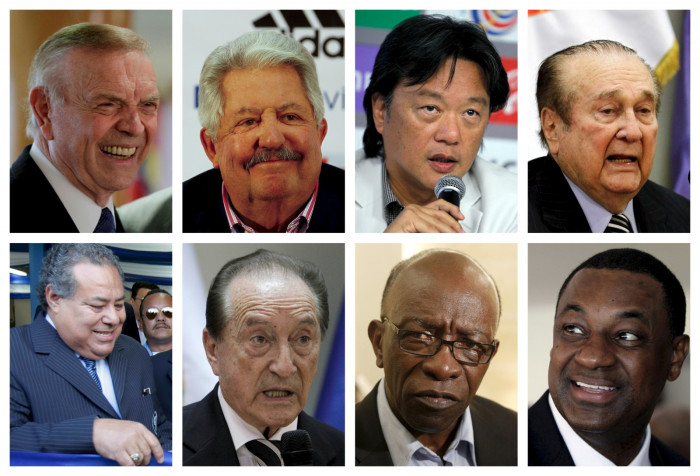 Football's world governing body Fifa was plunged even deeper into crisis on 27 May when Europe's governing body Uefa called for presidential elections - scheduled for 29 May - to be postponed.
Speaking before the Europa League Final in Warsaw, Uefa general secretary Gianni Infantino said in a statement: "Uefa believes that the Fifa Congress should be postponed and that the election for the president should take place within six months."
The full Uefa statement went on: "Today's events are a disaster for Fifa and tarnish the image of football as a whole. Uefa is deeply shocked and saddened by them. These events show, once again, that corruption is deeply rooted in Fifa's culture. There is a need for the whole of Fifa to be "rebooted" and for a real reform to be carried out.
"The upcoming Fifa Congress risks to turn into a farce and therefore the European associations will have to consider carefully if they should even attend this Congress and caution a system, which, if it is not stopped, will ultimately kill football."
Seven officials were arrested in dawn raids by Swiss officials on 27 May, and the US Department of Justice indicted 18 people over bribery charges of up to £98m (£64m). The Trinidadian FA has also now issued an arrest warrant for Jack Warner who could face extradition to the US.
In a separate development, a criminal investigation into the awarding of the 2018 World Cup to Russia and 2022 to Qatar are also to be investigated by the Swiss attorney general.
Former chair of the Football Association Mark Palios told the BBC that he believes the 2018 and 2022 tournaments could be taken away from Russia and Qatar, but that this would be extremely difficult because of the timing. The only way it might happen, he said, would be if a flawed process in the bidding was uncovered as well as bribery and corruption.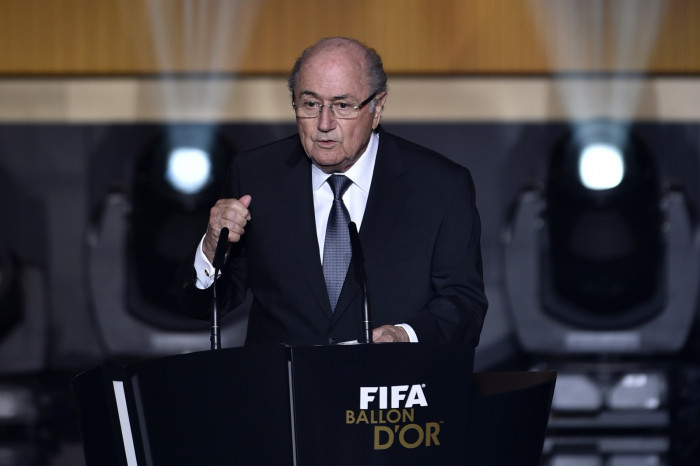 Fifa president Sepp Blatter, who was expected to be re-elected on Friday, has said he welcomes the investigations, but is facing growing calls to stand down.
While he rejected calls to stand down or to postpone the presidential vote, he said: "As unfortunate as these events are, it should be clear that we welcome the actions and the investigations by the US and Swiss authorities and believe that it will help to reinforce measures that Fifa has already taken to root out any wrongdoing in football."
The concern within the game is that the brand becomes so toxic that sponsors, including Adidas and Budweiser, pull out. However today both sponsors issued upbeat messages.
A spokesman for Budweiser said: "We expect all of our partners to maintain strong ethical standards and operate with transparency."
An Adidas statement said: "The Adidas Group is fully committed to creating a culture that promotes the highest standards of ethics and compliance, and we expect the same from our partners. Following today's news, we can therefore only encourage Fifa to continue to establish and follow transparent compliance standards in everything they do."
However, more ominously for Fifa, another major sponsor, Coca-Cola, said: "This lengthy controversy has tarnished the mission and ideals of the Fifa World Cup and we have repeatedly expressed our concerns about these serious allegations. We expect Fifa to continue to address these issues thoroughly."