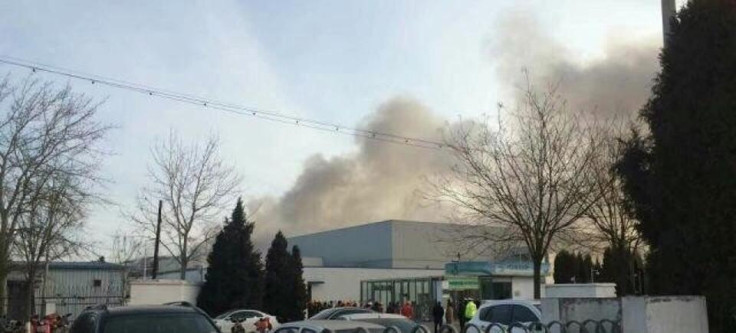 A fire broke out in the Chinese factory that supplied batteries for Samsung's Galaxy Note 7 on Wednesday 8 February, before being extinguished. Nobody was injured during the incident, which happened at 6am local time.
The "minor" blaze occurred at a waste depository at Samsung SDI's plant in the Northern Chinese city of Tianjin and not on the production line, a company spokesperson told Bloomberg. Pictures posted on Chinese social media showed thick black smoke rising from the building operated by the Samsung Electronics affiliate.
A total of 19 fire engines and more than 110 firefighters are reported to have been sent to tackle the blaze. While the cause of the fire hasn't been identified, the Tianjin Fire Department said that the materials that caught fire were lithium-ion batteries and "semi-manufactured battery products" in a statement posted to social media site, Sina Weibo.
Samsung SDI was one of two battery suppliers for the Note 7 smartphone, which was recalled last year after widespread reports of the handsets overheating and catching fire. A highly-publicised probe later found that this had been caused by defects in the device's battery.
Samsung SDI is supplying batteries for Samsung's Galaxy S8 flagship phone, which is due to launch in the coming months. A company spokesperson said that the incident would not impact production.
The South Korean electronics manufacturer has introduced a new eight-step testing process for all products containing lithium-ion batteries following the Galaxy Note 7 recall, which led to a 98% write-down in Samsung Mobile's operating profits in Q3 2016.