Nintendo have confirmed that their first Nintendo Direct broadcast of 2015 will air 14 January at 2pm GMT.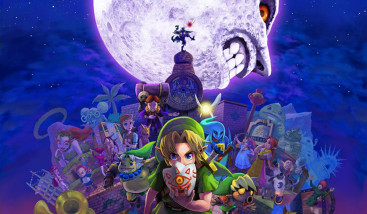 Both Nintendo of America and Nintendo of Europe have confirmed region-specific shows that will "focus on spring 2015 releases for 3DS and Wii U".
Likely among the announcements is a release date for the New 3DS. Last week Nintendo granted some of its Club Nintendo users the chance to purchase a limited edition version of the console - which have since been delivered – but have not detailed their retail release plans.
Wave three Amiibos will likely feature in the show as well, ahead of their release next month.
Fans can expect to see The Legend of Zelda: Majora's Mask remake and Codename: S.T.E.A.M on the 3DS, and on Wii U, Splatoon, Yoshi's Woolly World and Mario Maker.
Nintendo have a packed 2015 release schedule which also includes a new Mario vs Donkey Kong, Mario Party 10, Kirby and the Rainbow Paintbrush, Devil's Third, Xenoblade Chronicles X, and the new Legend of Zelda – all on Wii U.
We may also hear news regarding downloadable content for Super Smash Bros for Wii U and 3DS, and more about the second batch of Mario Kart 8 DLC.
The Nintendo Direct broadcast will be available to watch here.