Five hopes for Nintendo and Switch at E3 2017: Super Mario Odyssey, Switch Virtual Console and more
What we want to see from Nintendo at its E3 2017 broadcast.
The first half of 2017 has been a resoundingly successful one for Nintendo. The Kyoto dream factory is riding high off early sales of its inventive new console Nintendo Switch, and has been basking in the glow of an overwhelmingly positive reception to The Legend of Zelda: Breath of the Wild.
There is still work to be done though. After the commercial flop that was the Wii U, coaxing a wider audience back to Nintendo's corner in the long term will be an uphill struggle unless the hits keep coming.
Maintaining the momentum it currently has will be Nintendo's top priority heading into this year's E3 trade show, where the company will broadcast a video presentation featuring its best and brightest Switch and 3DS games.
We already know that the 'Nintendo Spotlight' livestream will offer fans a closer look at Super Mario Odyssey, which is due for release this winter, but there are likely to be plenty of surprises in store as well.
We've already run through what we expect to see from Nintendo's event, so now let's talk about five of our big hopes for the show.
Super Mario Odyssey blows everyone away
Scheduled for release just in time for Christmas, Nintendo has a lot riding on its iconic plumber's Switch debut in Super Mario Odyssey as it heads into the most important sales season of the year.
To our eyes the game looks fantastic, but there were no shortage of doubters after the first trailer dropped in January. Isn't this just the same Mario game we've seen since Super Mario 64? Why is Mario in New York with real people? Is this Nintendo's "Sonic 06"?
Super Mario 3D World on Wii U and the Wii's exquisite Galaxy series satisfied a lot of fans, but many have craved a return to the larger, sandbox-like worlds last seen in Super Mario Sunshine. Odyssey is intended to satiate that desire.
The reality is that Nintendo has a habit of smashing expectations when it comes to its marquee franchise, and it'll need to do that again with so much riding on Odyssey's success.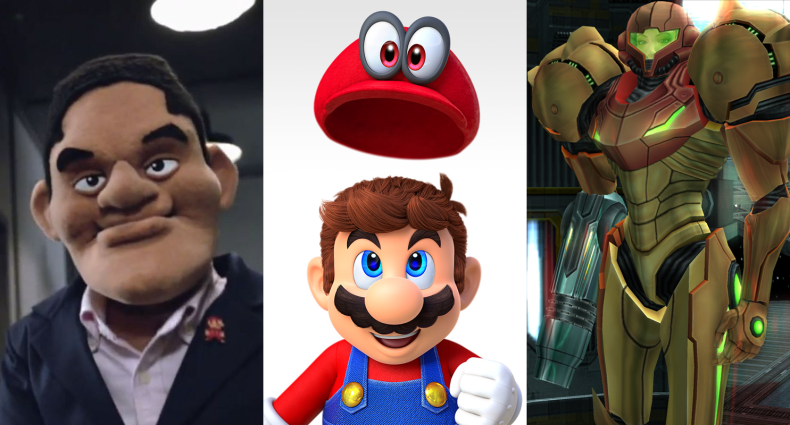 Virtual Console replacement
Since the console was first announced, Nintendo has stayed irritatingly mute on the subject of how it intends to bring retro titles to Switch. Fingers everywhere are crossed that this time, after numerous iterations, Nintendo might get its "Virtual Console" storefront right.
The first step in making amends is a big reveal, and where better than E3? Aside from perhaps changing the name - which at this point carries a hefty amount of negative baggage - we are hoping to see a system that supports purchases of classic games that are not locked to a single console.
Having to re-buy Super Mario 64 or Legend of Zelda: A Link to the Past for the umpteenth time isn't a viable option in a world where Sony's Cross-Buy and Microsoft's Play Anywhere schemes exist.
In an ideal world Nintendo's replacement would recognise Virtual Console purchases made on recent systems that support Nintendo Accounts, such as the Wii U and 3DS, but if this isn't logistically possible, we at the very least need reassurances that future platforms will not lock purchases to hardware.
The heavily-rumoured support for GameCube titles would also be lovely. Paper Mario: The Thousand-Year Door first, please.
Retro Studios
Nintendo has always relied heavily on its internal and in-house Japanese development teams to prop up its console releases... with a few notable exceptions.
In the SNES and N64 era that exception was Goldeneye and Banjo Kazooie-creator Rare. After Nintendo parted ways with the Microsoft-bound UK studio, the mantle was passed to a fledgling Texan developer called Retro Studios.
Retro's story reached unexpected heights and the studio's mark is synonymous with top-quality video games, be it the astonishing Metroid Prime trilogy or the devilishly old school-style of its Donkey Kong Country titles.
Its last game, Donkey Kong Country: Tropical Freeze, launched in 2014 and the team has been silent ever since. We know something is in the works, and at this point it is almost certain to be a Nintendo Switch title.
Whatever it is, there is a high chance it could be very special indeed. If Nintendo has a "just one more thing" surprise in the pipeline for its E3 presentation, we really hope this is it.
Weird Direct nonsense
Nintendo's E3 2016 conference was a somewhat muted affair compared to its usual offbeat performances.
With Breath of the Wild quite rightly taking centre stage, it was a shame to miss out on the bizarre scenes that have previously given us a beloved Nintendo executive holding bananas, Non-Specific Action Figures and the surrealist opus that was that Animal Crossing presentation.
E3 2015 will be remembered as the final appearance of the late, great Satoru Iwata at the industry's biggest annual event, and in style befitting his legendary status, the Muppet-themed sequences were an irreverent delight that cut through E3's bluster and bravado perfectly.
Current Nintendo CEO Tatsumi Kimishima has endeared himself to fans with the successful Switch launch and a increased number of Direct presentations, but we are yet to see if he can party as hard as E3 regulars Shigeru Miyamoto and Reggie Fils-Aime.
The weirder E3 2017 is, the more entertaining it will be for everyone. No really, we want Animal Crossing Direct levels of silliness.
Leave Zelda at the door
The Legend of Zelda: Breath of the Wild is a bonafide masterpiece that will beremembered as the title that made Nintendo Switch soar at launch. In some regions, the number of Breath of the Wild copies sold even outnumbered hardware sales.
For all of these reasons, we don't want to see anything related to Zelda at E3 2017.
Zelda is a special, tentpole franchise for Nintendo that has an equally special history when it comes to E3 over the last decade. From the controversial first reveal of the cel-shaded The Wind Waker to the insane crowd reaction for Twilight Princess to last year's sumptuous Breath of the Wild showcase, Zelda has a habit of swallowing all of the attention whenever Link rides into Los Angeles.
We know that two downloadable content packs are in the works for Breath of the Wild, with the second bringing a "new dungeon and a new original story" to the open-world epic.
It's this expansion that everyone is waiting for, but an appearance at E3 could distract from Nintendo's other Switch titles when it could very easily be subject to its own Direct broadcast further down the line.
Uncharitably branded a "Zelda machine" at launch by a vocal minority of potential buyers, Nintendo has a huge chance to promote a diverse library of games for Switch at E3 and we hope that the system's biggest success story doesn't hamper its future.