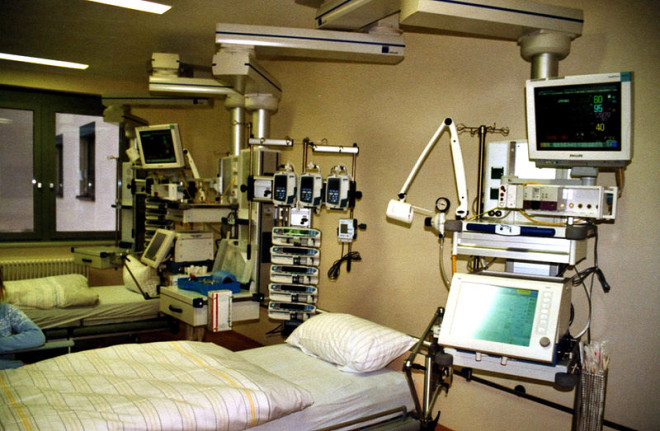 A Florida man claimed to be a patient's brother, ordered his life support to be switched off then, after his friend was confirmed dead, emptied his bank account, US station WESH 2 News has reported.
The man, Richard Leclair, has been put on probation for his crimes after pleading guilty to charges of fraud, grand theft and tresspassing, according to the NBC-affiliated news station.
The patient, Roger MacKinnon, from DeLand, Florida had lost his wife in the the 2007 Groundhog Day tornadoes and had been living alone ever since.
"He would sit on the porch. I'd try to talk to him and he wouldn't talk to nobody. Just heartbroken," said a neighbour.
In May 2011, MacKinnon had a chest pain and was taken to hospital by long-term friend Richard Leclair. During an exploratory procedure, MacKinnon's heart stopped and he went into a permanent coma after three days.
Leclair was described by the patient's family as a long-time friend and drinking buddy; however, the so-called 'friend' and his wife, a few days later, met with MacKinnon's doctor and authorised the withdrawal of his life support.
MacKinnon died two days later.
"Family members didn't have an opportunity to pray for him. They didn't get to be there when he passed. He was alone when he died," said family attorney Phil Partridge.
According to Partridge, Leclair signed a "do not resuscitate" order, after he had identified himself as the brother of the patient.
The hospital never asked for a proof of identification, Partridge continued.
"Mr. Leclair knew that Roger had a son and a daughter. He had a real brother," said Partridge. "Leclair told the hospital he had no other living relatives."
Leclair had been named beneficiary to MacKinnon's bank account, according to local police, and after the veteran's death, Leclair withdrew $106,000 (£63,355).
A few days after, Leclair went to MacKinnon's home and removed thousands of dollars of furniture and lawn equipment, WESH said.
"He said he was Roger's brother, and Roger wanted him to have that stuff," said a neighbour.
Leclair was charged with fraud for misrepresenting himself as a MacKinnon's relative as well as grand theft and trespassing. He pleaded no contest and was put on probation.
Leclair was also ordered to pay MacKinnon's son $6,000 for items taken from his father's home.
"There were inconsistencies in the hospital records that should have been glaring to the hospital," said Partridge.
WESH 2 News repeatedly asked whether Florida Hospital officials verified that Richard LeClair had the authority to give them the order to pull the plug.
A hospital spokesperson refused to comment, citing the investigation into the incident as the reason for his silence.
A copy of Florida Hospital's protocol for end of life decisions was not delivered on request.
"I don't know anything, I'm not going to talk about any of that," Leclair's wife told WESH 2 News.
Shelisha Coleman, from the Agency for Health Care Administration said: "While there is nothing that specifically states a hospital must check the identification of the person making such decisions, the hospital would have an 'unwritten' obligation to make sure that the proxy was appropriately authorised."