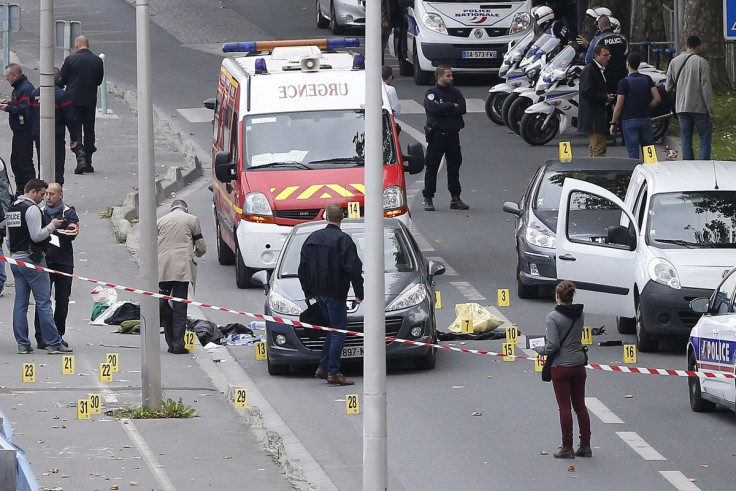 The efficiency of France's security and justice systems have been brought into question, after it emerged that a robber who gunned down a policeman near Paris on 5 October had escaped from prison by exploiting a temporary licence granted to him despite his long criminal record and ties to Islamic extremists.
The 36-year-old officer with France's elite anti-crime squad is fighting for his life with gun wounds to the face and neck suffered in the shoot-out in Ile-Saint-Denis, a northern suburb of the capital. He had responded to an armed robbery at a jewellery store in the nearby Seine-Saint-Denis district.
Two masked man aged 24 and 25 had broken into the building and fled with stolen valuables aboard a white van. After a brief car chase, the vehicle got stuck in traffic and was intercepted by police. A prolonged exchange of gunfire ensued.
One robber was shot and killed while the second surrendered to police. The wounded officer was taken to a local hospital where he remained in "desperate conditions" according to the interior ministry.
The incident triggered heated reactions after background details of the robbers emerged, revealing what a police union described as the absurd naivety of judicial authorities. Both attackers were, in fact, well known to police over dozens of previous incidents including armed heists and acts of violence.
Moreover, the deceased robber turned out to be also a fugitive who was supposed to be monitored by counter-terrorism agencies because of his alleged links with Islamist groups. The 24-year-old was sentenced to six years in prison for theft in 2013 and was later flagged as a possible danger by security services that believed he had been radicalised in jail.
In May he was nevertheless temporarily allowed out of prison on licence, an opportunity that he used to go on the run. Police union Alliance said justice minister Christiane Taubira was morally responsible for the incident.
"It is morally inconceivable that such a dangerous individual can be let out on permit," the union said in a statement. "The police are waiting for an explanation from the Minister of Justice because she owes one to us, the police, and especially to his [the injured officer's] family."