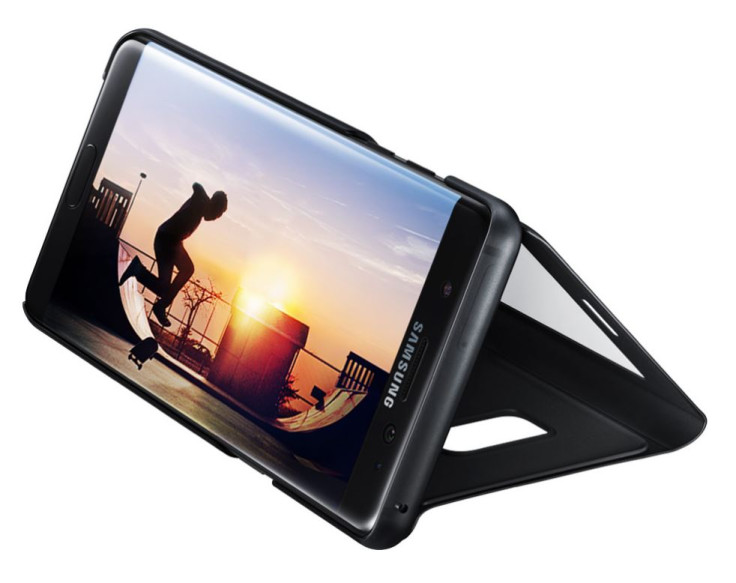 Samsung has expanded the collection of accessories specially designed for the new Galaxy Note 7 that is now on pre-order at Carphone Warehouse. These include standing covers and water-resistant backpacks, which have been created to enhance the design and performance of the new Note.
For the Note 7 accessories, Samsung has partnered with various manufacturers such as Kate Spade, Rebecca Minkoff and Tumi. The partnership project— Samsung Mobile Application Partnership Programme (SMAPP) — was originally launched in 2007 by the company. Those who participate in SMAPP, a certification programme to ensure the quality of accessories, can work with Samsung to ensure their products are ready for sale when Samsung launches a new device.
S View Standing Cover
Among the new accessories for the Note 7 is the S View Standing Cover, a light and portable cover. It can be used to support the smartphone at 60 degrees for watching videos. This in turn lets users to take advantage of the entertainment features of the phone such as HDR technology. So basically, the S View Standing cover is ideal for TV fans and YouTube enthusiasts.
The cover has a transparent window in the front, allowing you to see the information on the Note's Always On Display, even when the cover is closed. This cover is an upgraded version of the S View Cover, which was launched in 2013 when Galaxy S4 was released.
Backpack
Samsung has also added a backpack, which is a wireless charging battery case with IP68 certification for stronger water and dust resistance. With the backpack, you can use the Note in a wet environment as well for charging, without requiring any cable.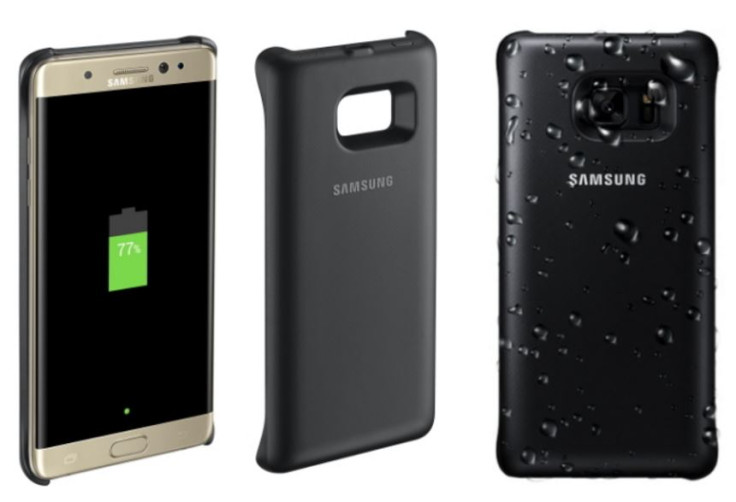 The backpack features a slim design. It has an opening for the rear camera, so that users can click photos. It does not block the bottom of the device, making enough space for the earphones to plug in.
Wireless charger and battery pack
A couple of noteworthy accessories that make battery charging more convenient is the wireless charger. This is a fast-charging and cord-free device featuring a stand-type design. Another one is battery pack, which charges the Note 7 quickly.
Covers for Note 7
The Clear View Cover is made of a translucent material that allows users to view the phone's Always On Display anytime they want. Also you can answer calls without opening the cover.
A few others include LED View Cover that sports a stronger privacy guard, especially for people who want to conceal their devices. There is even a leather cover for users who like leather. The Clear Cover is a transparent phone cover. And then there is a keyboard cover that comes with a QWERTY keyboard and a rear cover.
USB Type-C cover is also available for the Note 7 and comes as an in-box item. The adapter is compatible with all mobile devices that are equipped with a micro USB port. It helps users charging and transferring data easily to the Note 7.