Game delays in 2016: Uncharted 4 and Scalebound won't be the last to slip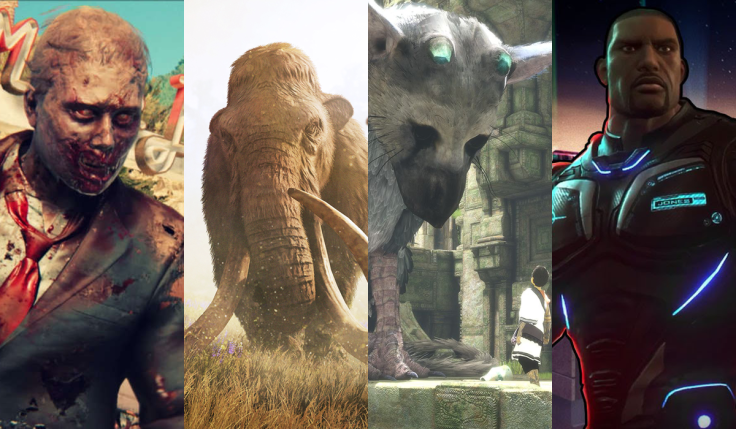 Delays happen. You were probably delayed on public transport today. But in video games, delays are synonymous with one thought – things aren't going to plan.
Which is no bad thing, "best laid plans" and all that. The ability to have more time to complete a game can be a fantastic thing. I like to live in the ignorance that a game's release date is a reflection of when it is ready. In truth, it's defined by what will generate the best sales for the game in the release period and also give the company the best results for their target quarter.
In a post-Unity world (Assassin's Creed Unity was released in 2014 to mass critical condemnation for being buggy and incomplete, leading Ubisoft to compensate early adopters with a free game) it's practically suicide to release a game before it's ready, so delays are not only inevitable, but to be expected.
Uncharted 4 was delayed a second time just before Christmas and now we've had the first delay of 2016. Not even a single working day has passed in 2016 and Xbox One exclusive Scalebound has been delayed by a full year. In fact most of the games that we're getting in the early part of this year - XCOM 2, Tom Clancy's The Division and Battleborn for example – have all been delayed at some point.
It is a near-certainty that more games will be delayed over the course of the next 12 months, following Scalebound into 2017. In 2014, The Witcher 3 was delayed until 2015 (and then delayed again), Dying light was held back, The Order: 1886 slipped and Batman Arkham Knight was delayed within three months of its announcement. It's entirely believable that some of the big game releases in 2016 will likely follow suit.
So, here's a list of games that I believe will be delayed this year, naturally based on complete conjecture and no actual evidence.
Far Cry Primal (23 February)

The last Far Cry game was Far Cry 4 in 2014 so, in theory, this should be a release year for the next one, given Ubisoft's fairly strict adherence to their development cycles. But the game is, at present, due to come out on 23 February.
This is a game we don't know much about other than a trailer and a handful of previews showing the basic gameplay. Unless this is a small, downloadable game much smaller than previous Far Cry titles (according to interviews this doesn't seem to be the case), I can see this getting bumped back as far as November – when Far Cry 3 and 4 were released.
Quantum Break (5 April)

Remedy aren't shy when it comes to delaying a game until it's ready. Alan Wake was delayed several times, and Quantum Break itself has been delayed having undergone a tumultuous development.
Being an Xbox exclusive however, Microsoft might want to distance the game from Uncharted 4 and Dark Souls 3 - which are also due to come out in April. Also, with Scalebound now bumped for another year, Microsoft will want this to be perfect and to have a much bigger run of hype than previously planned.
Dead Island 2 (TBA)

This is a game currently going through the ringer. A long-awaited sequel to the 2011 zombie survival game that disappointed some, its development has been peppered with delays and even the bankruptcy of studio Yager - which was developing the game before being thrown off the project by publisher Deep Silver.
Unless a good studio has been found to replace that team and the work needed is minimal, it's easy to imagine this game slipping into 2017, or even being canned entirely. It's not as if the zombie survival market needs another game right now, or that there aren't be exciting prospects. With DayZ coming (which doesn't have a release date either), it doesn't look good for Dead Island 2.
The Last Guardian (TBA)

Nobody would be surprised to see The Last Guardian slip into 2017. Team Ico's anticipated follow-up to Shadow of the Colossus does have a history of delays after all.
The next magnum opus from Fumito Ueda has seen console generations come and go since it was initially announced, and with a big year ahead for Japanese game franchises, I doubt Sony will be too hasty to release this game purely for the sake of it.
Crackdown 3 (TBA)

Microsoft recently said that Crackdown 3's multiplayer would be arriving this summer, causing some confusion over what exactly the game is and how it'll be released. Are they talking about a beta? With the impressive cloud technology being used in the game, beta testing is sure to happen.
The Xbox One is a console that is only now overcoming some of its technological struggles, so this potentially very important new feature needs to work as planned - not released in a hurried state. A bump to 2017 is easy to imagine.
For all the latest video game news follow us on Twitter @IBTGamesUK.
© Copyright IBTimes 2023. All rights reserved.