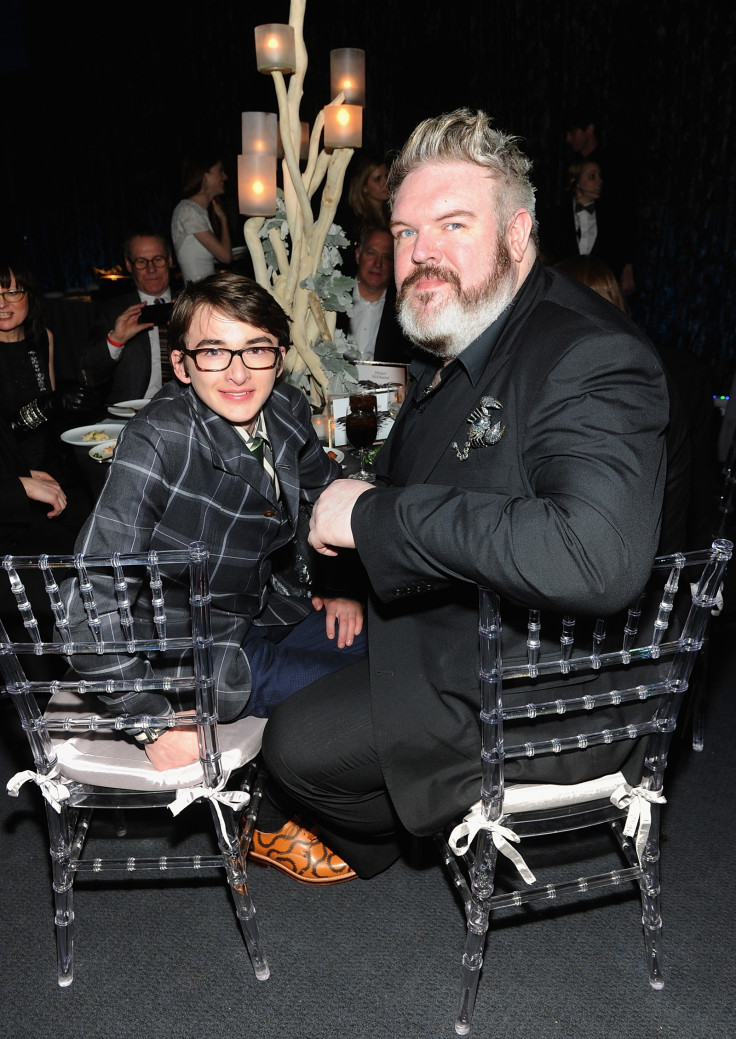 Warning: This story contains spoilers from the sixth season of Game Of Thrones.
Game Of Thrones actor Isaac Wright, who plays Brandon Stark, recently shared an adorable photograph on Twitter with his co-star and onscreen porter Kristian Nairn (Hodor). The post came few days after the fifth episode of the show's sixth season premiered on HBO.
For those of us who watched the episode, the photo has significance and for those who haven't watched the chapter yet... stop reading any further.
Finally getting an explanation to Hodor's name and why it's the only word he keeps repeating, Sunday's episode also revealed that his state of mind and recent death were both a consequence of Bran's encounter with the White Walkers.
With the big sweet man out of the picture, we have to wonder how Bran is going to survive. For now, Wright seems happy enough to hang out with his cast mate outside of the show. "Even though Hodor may be gone, [Kristian Nairn] isn't getting away from me that easy," the 17-year-old wrote alongside the photo he posted on Twitter. And like any other fan posting about GoT this week, he also used the hastag #HoldTheDoor.
For more on the fifth episode of Game Of Thrones, click here.