Gamescom hands-on with Xbox One X's first-year line-up: Crackdown 3, Sea of Thieves, PUBG and more
Microsoft's meager line-up still has a lot to offer, even if it lacks a big hitter.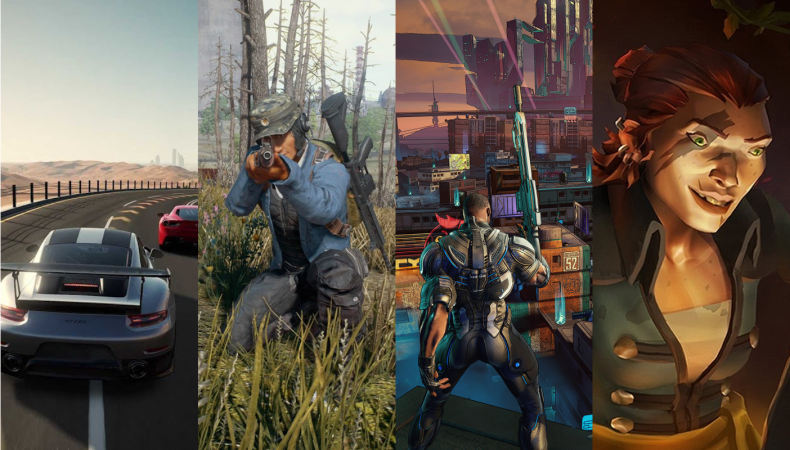 Even before Crackdown 3 was delayed until 2018 earlier this month, Microsoft was having a tough and relatively barren year. Halo Wars 2 is its only major retail release of the year so far and by its end only two more games will have joined it.
The reason this rough patch is particularly badly timed is the launch of Xbox One X – the most powerful video game console to date - which will be capable of making every game, whether its 4k or not and no matter the screen it's displayed on, look better than ever.
Microsoft badly needed a big hitter to release alongside this new hardware, and Crackdown 3 was a reasonable fit. Now it has just annualised racer Forza Motorsport 7 and family platformer Super Lucky's Tale.
Of course, a slew of multi-platform games and past releases will support the console with visual updates at launch, but consoles are sold on new experiences.
It's not good enough, and Microsoft will know that's the case. But, that's not to say the games Xbox has on its horizon won't still be worthwhile.
So rather than dwell on what Microsoft doesn't have, IBTimes UK took a look at what it does have at Gamescom 2017.
Crackdown 3
Ten years ago Crackdown proved to be the definition of a sleeper hit. Nobody expected much from this cartoony sandbox action game, perhaps not even publisher Microsoft, which attached access to a Halo 3 beta to help drum up sales.
That incentive ended up being a masterstroke precisely because Crackdown was such a delight, and new Xbox 360 owners bought the game in droves. A sequel followed in 2010, but with new developers it failed to recapture what worked so well about the original.
Crackdown 3 was announced in 2014 to drum up interest in Xbox One ahead of launch, but development has been troubled since with lengthy periods of quiet on the part of Microsoft and multiple delays, including the most recent now setting the game a spring 2018 release.
When the game was delayed, a Microsoft representative told Polygon: "We are taking the extra time to focus on the visual polish." It's clear to see why.
Our demo was entirely convincing as a chaotic, orb-collecting Crackdown game. Fans should have nothing to worry about in this regard, but visually it disappointed. Given its former status as an Xbox One X launch title, the game's dull visuals were going to be a problem. Hopefully the final product can deliver something with a greater vibrancy.
Super Lucky's Tale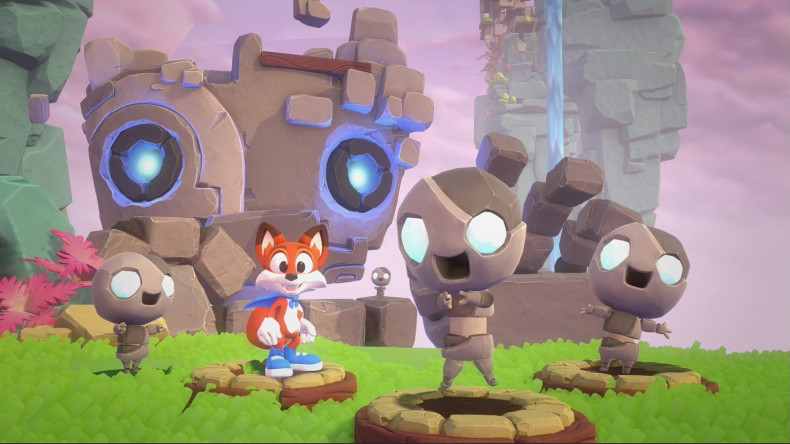 Super Lucky's Tale is a colourful family platformer and that just about covers it. You play as lucky, a fox with all the clichéd traits of a colourful video game mascot: he's a hero, adventurous, doesn't talk much and has an obnoxious grin the whole way through.
Of course, I'm being harsh on Super Lucky's Tale. While it does nothing to rise above the myriad of platformers that popped up around the time of the late-90s boom in the genre, it is serviceable and looks pretty good.
Our demo presented a gentle amount of challenge considering the target audience and proved developers Playful do have a knack for platformer design. This is clean and crisp, easy to understand and tackles the genre with aplomb. It'll take more than what we've seen already to win over the majority of players, but Super Lucky's Tale could prove a surprise package.
Forza Motorsport 7
Microsoft's current lineup of games ticks all the boxes, but those ticks are carefully penned to stay within their confines. Only one title appears to offer something different, and Forza Motorsport 7 isn't it.
Of course, it doesn't need to be either. It's the seventh Forza title in as many years and in that time Turn 10 and Horizon team Playground Games have solidified the series' position as the market leader when it comes to racing games.
It looks great and the cars handle with heft, just be sure to turn off the various assists, as they make things too easy.
Sea of Thieves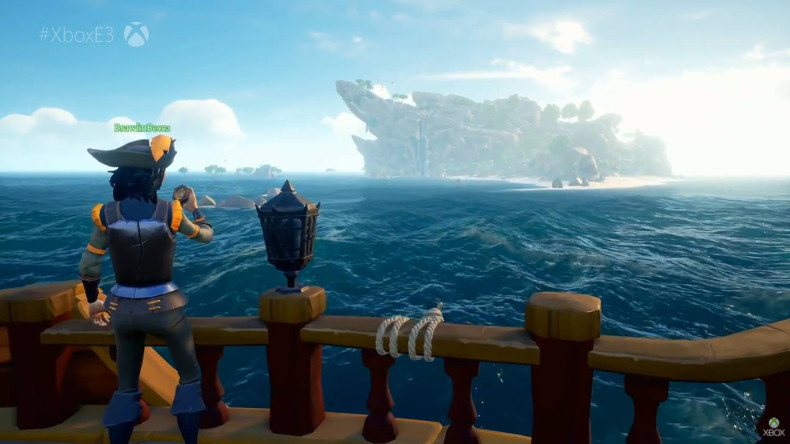 Rare's multiplayer pirate game is the ace up Microsoft's sleeve precisely because it's unlike anything else out there with a fresh and forward-thinking design. I played Sea of Thieves this time last year and that demo started in exactly the same way: in a tavern, with a ship moored up outside.
In 2016 I sailed the sea with a crew of players and took on another team in their own vessel. It was thrilling, and hinted at the deep co-operative experience here. This year this was greatly expanded on. Now there were maps, treasure to be found, islands to explore and seas to navigate.
From Rare's perspective it would be the perfect demo. We set sail, used our maps to select a destination, plotted a course, dropped anchor, dove off the ship, located the treasure, fought off skeletons, hauled chests back to our ship, took on a fellow craft (turns out it was empty of life and treasure, so we sank it anyway) then returned to civilisation to cash in our haul.
The crew celebrated in the tavern, getting drunk on mead. Only I didn't join them. Instead I took off for a spot of mutiny, hurtling toward our ship, raising the anchor, dropping the sails and taking off on my own. My crew stumbled out drunkenly, their vision woozy and disorientating.
Of course I returned to them, it was only a joke. This is a game about teamwork, and those who deliberately seek to annoy other players will ultimately ruin it. This game doesn't just need players, it needs role-players: people willing to work with people they know and people they don't.
Finding that audience is the only thing standing between Sea of Thieves becoming the success it deserves to be. The game is also a source of some hope for Microsoft, who we can only hope are investing in similarly strange and unique ideas that have yet to be announced.
PlayerUnknown's Battlegrounds
With the absence of Crackdown 3, it's safe to assume Microsoft will be putting a lot of its marketing might behind Bluepoint's smash hit PC game as it arrives on Xbox One - as we can safely assume following recent non-answers - a timed console exclusive later this year.
On PC the game is a legit phenomenon, selling eight million copies with no sign of it slowing down. Its arrival on console was inevitable, and in securing its exclusivity Microsoft has something unique with which to attempt to sell the Xbox One X in its early stages.
PUBG plays the same as ever. One hundred players are air-dropped onto an island and have to survive each other and the encroaching electrified bubble forcing survivors closer and closer together.
It's a thrilling battle royale,but not the best-looking game. That isn't a knock against it, but it is a fact. Microsoft will have a tough time convincing people they need to play it in 4K, but it is a game a lot of console players have been eager to play for most of the year.