Google launches Android Pay: What is it and how is it different from Apple Pay?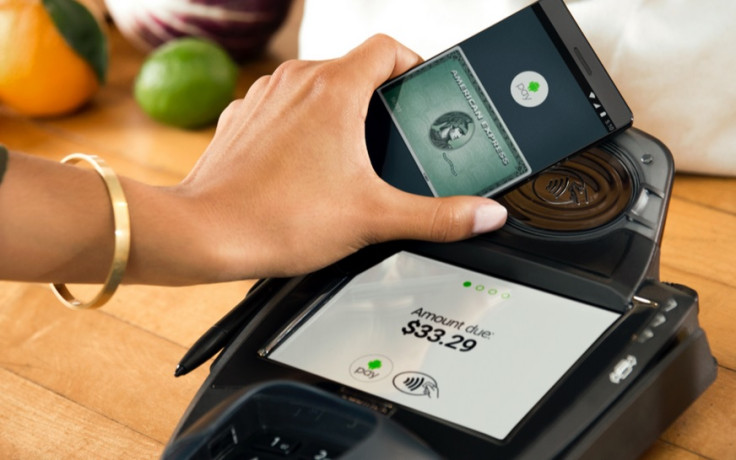 Google has launched Android Pay, a mobile payment system to rival Apple Pay. The new service will let users with a wide range of Android smartphones from the likes of Samsung and LG pay for goods by tapping their handset against a shop's credit card reader.
Credit and debit cards from MasterCard, Visa and American Express, as well as loyalty cards and store cards can be added to Android Pay and used through the phone instead of fishing them out of the wallet or purse. Customers who already use the Google Wallet app can access Android Pay through a software update, while new users will soon be able to download it from the Google Play store. It will come bundled with Android M when that rolls out later in 2015.
Retailers ready to accept payment through Android Pay from day one include Best Buy, Macy's, Staples, Subway and Whole Foods, with many more set to join over the coming weeks and months, just as they did with Apple Pay when that launched earlier in 2015. Nine major US banks, including Bank of America, Chase, Citi and Capital One are all on board from launch.
When will Android Pay come to the UK?
Android Pay is US-only for now, just as the Apple service was, and Google has not yet said when it will be available elsewhere. Samsung's rival system, called Samsung Pay, is already available in its native South Korea and will be expanding to the US on 28 September and the UK soon after.
A unique feature for Android Pay is the ability to rack up loyalty points and use them to make free purchases. An early partner is Coca-Cola, which will let fans store up points and use them to claim a free can from a vending machine by tapping their phone against it.
Unlike Apple Pay, which only works on recent iPhones with the company's Touch ID fingerprint scanner, Android Pay is secured in the same way you lock your phone - such as a PIN, password, or a scan of your face taken with the front-facing camera.
This means a form of screen locking is required to use Android Pay (say goodbye to unlocking with just a swipe), but unlike Apple, if you switch off your security briefly - to let a friend use your phone - then your cards won't all be deleted, as they are on iOS. You will not be able to use them until security is switched back on, but at least you will not need to scan them all back in again.
Another plus for Android Pay is the range of handsets it can be used on. Where Apple restricts its system to only the most recent iPhone 6 and 6s models (as well as the Plus models) and the Apple Watch, Google's work with all Android phones with NFC and run Android 4.4 KitKat or newer. This means a large number of phones from as far back as 2013 work with Android Pay.
As well as being used for making in-store payments, Android Pay can also be used by apps to help making paying for goods online easier - no more need to enter your card details and billing address for every payment. Over 1,000 apps are already planning to integrate Android Pay into their e-commerce platforms.
Meanwhile, Apple Pay is expanding its use in the UK, with both Lloyds Bank and Halifax as early adopters. Customers of both banks can now add their cards to Apple Pay and use it to make purchases of up to £30. Of the UK's major banks, only Barclays is left to grant its customers access to Apple Pay.
© Copyright IBTimes 2023. All rights reserved.