GTA 5 DLC: Price and Location Details of Apartments and Mansions Leaked in 1.13 Update Files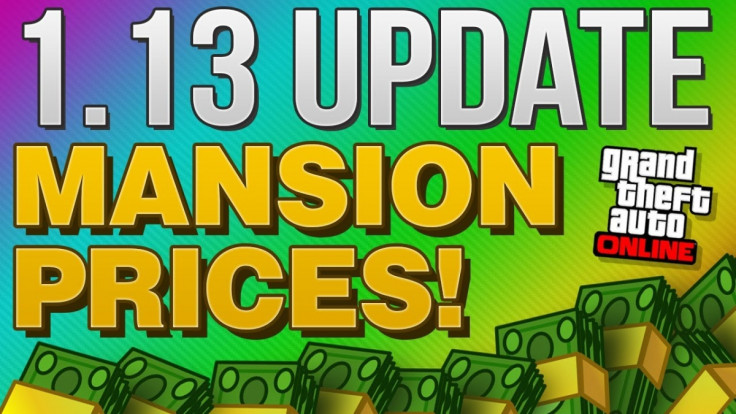 Fans of GTA 5 are eagerly awaiting the release of the 1.13 update which is widely speculated to arrive on 22 April as it falls on a Tuesday, a popular day for big game title update releases from Rockstar.
Nevertheless, some discerning GTA 5 tipsters have already revealed location details and estimated price for the new apartments or Lenny Avery Mansions that will be an integral part of the upcoming DLC or 1.13 title update.
A screenshot detailing the game script for the next GTA 5 DLC has surfaced online through a YouTube video posted by a renowned tipster, Granty.
According to the script (watch the video), the upcoming DLC will feature mansions and apartments that could be purchased via Lenny Avery in GTA 5 online. There is also a reference code leaked from the 1.13 update files that points to an estimated price of $900k for each of these mansions.
Besides, the last line in the script says: "SelfDamageAmountValue = "-531", which could mean the amount deducted from your GTA 5 account for repairing the mansion in case of accidental damages to property or house.
Along with the price, there is also a reference to some number in the third line of the game script which seems to be the co-ordinates for the location of house or mansion in GTA 5.
The tipster further hints that there will be a couple of mansions worth $900k each, besides the apartments priced in the range of $200k to $400k in GTA 5, following the 1.13 update release.
Though the details are scarce at the moment, the leaked information in the script seems to be legit as Rockstar has already confirmed Heists and High-Life DLC to be part of the forthcoming spring updates.
Click here to read about GTA 5 Casino DLC: Leaked Source Code Image Hints at Gambling
© Copyright IBTimes 2023. All rights reserved.