GTA 5: Heist Update and North Yankton DLC Leaked Images Surface Online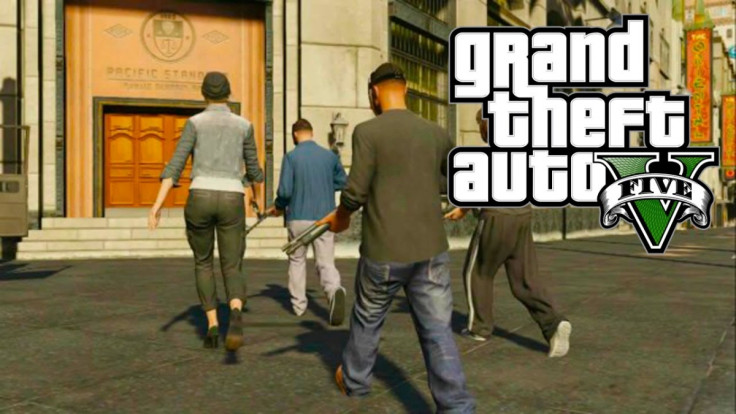 Even as the long awaited Heist DLC for GTA Online seems to be far from being released, some pranksters have reportedly leaked fake images of the elusive Heist update and North Yankton DLC via Gyazo.com.
The same website had earlier leaked some real gameplay information pertaining to the Cops n Crooks Heist missions for GTA 5 Online.
According to discerning tipster, DomisLive (aka Dom), some of his subscribers recently sent him the leaked images of Heists and North Yankton DLC over Twitter and the tipster has ascertained these images are absolutely faked using photoshop or some other image editing tool.
Dom sheds more light on the leaked images by pointing out the irregularities in the leaked information carried by these images. They seem to be crafted by some amateur gamer with the intent of seeking attention from the public.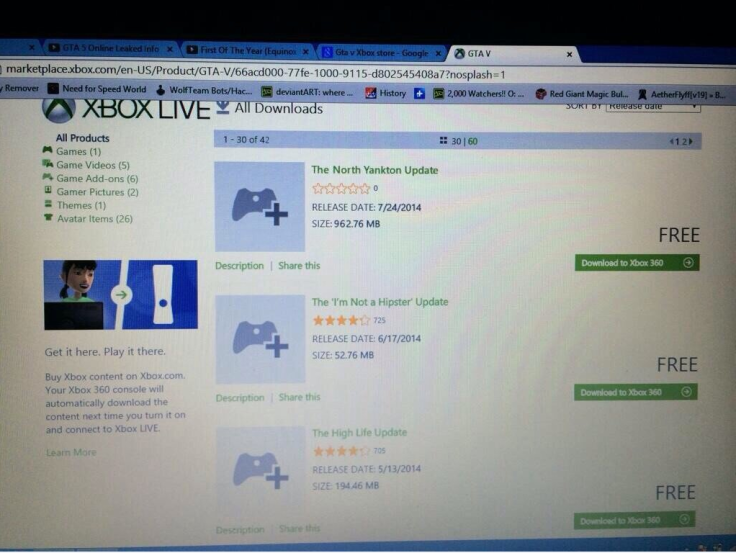 The first leaked image (above) pertains to The North Yankton DLC listing on Xbox Live marketplace. The tipster asserts that a few of his friends tried exploring the marketplace and found nothing related to the alleged DLC listing.
Besides, the leaked image shows the download file size for the North Yankton DLC as 962.76MB, which is too big in comparison with the Hipster update (52.67MB) and the High-Life Update (194.46MB).
As it is known that content related to the North Yankton DLC including its map already exists in GTA 5 game files, the possibility of Rockstar creating such a huge DLC measuring close to 1GB of storage space is ruled out and hence the first leaked image is deemed to be a fake.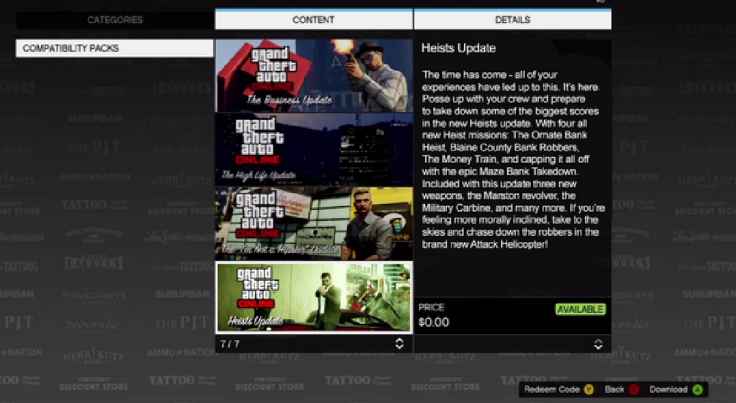 The second leaked image (above) pertains to the Heist update with a little description about the various Heist missions and a couple of new weapons being used in the game. The description, however, does not reveal anything newer than what we already know through earlier leaks and reports.
The tipster once again concludes that the second image is also a fake, though it reiterates the same information we already know such as Ornate Bank Heist, The Money Train, Maze Bank Takedown and the use of new Attack Helicopter in heist missions.
See Also: GTA 5 Heist DLC: Safe Houses for Cops n Crooks Revealed via Leaked Game Script
© Copyright IBTimes 2023. All rights reserved.