GTA 5 Next-Gen: Mount Chiliad Mystery Easter Eggs, and New Zombie Eyes Gameplay Revealed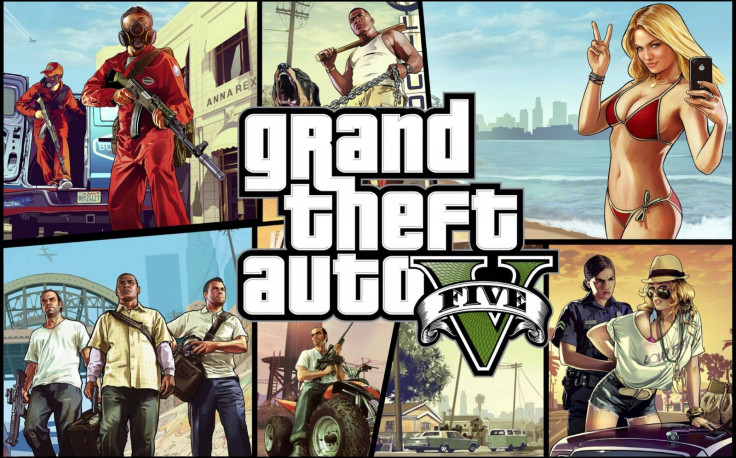 Grand Theft Auto 5 (GTA 5) returns to the spotlight with its hidden secrets and Easter-eggs, as renowned YouTuber DomisLive (aka Dom) has revealed some fascinating details regarding the Mount Chiliad Mystery with Cock/Chicken Drawing Easter-eggs.
The Mount Chiliad Mystery Easter eggs are said to be special, as they are exclusively found only on the Xbox One and PS4 versions of GTA 5.
Another noteworthy point is that the same location on Mount Chiliad had another Mystery Easter-egg in last-gen, which depicted the facial engraving of Mr Jessie Pinkman.
In other words, Jessie Pinkman's Easter-Egg is now replaced by Cock/Chicken Drawing (see video) on the walls of Mount Chiliad in GTA 5 Next-Gen.
Check out the location of the Easter-Egg in the in-game mini-map as shown in the video (below):
In related news, the same YouTuber has revealed some exciting tips and tricks pertaining to Zombie Eyes gameplay in GTA 5 Next-Gen.
As Dom notes, you can now customise your character's appearance, facial features and looks, thanks to Rockstar's new character creation mode being introduced into the re-mastered edition of GTA 5 for Next-Gen gaming systems.
Here is how you do it:
Just get to the location earmarked on the map (see video) and then enter the building named 'bob mulet', which is a contemporary Hair and Beauty Salon in GTA 5 Next-Gen.
Go ahead and take your seat inside the Salon.
At this moment, bring up the interaction menu and choose Contacts.
You can change your eye colour using the contact lenses provided at this Salon.
Tip #1: You can choose among various eye colours: Green, Emerald, Light Blue, Ocean Blue, Light Brown, Dark Brown, Hazel, Dark Gray, Light Gray, Pink, Yellow, Purple, Blackout, Shades of Gray, Tequila Sunrise, Atomic, Warp and more.
Tip #2: You should note that as you move on to special eye colours, their pricing also gets more and more expensive while the basic colours are more affordable.
Tip #3: As you browse through the list of special eye colours, you will surely love the freaky element added with each of these variants, especially the Space Ranger, Lizard, Dragon, Smiley and Possessed do seriously stand out (if you want to dress-up like the Big, Bad Man of GTA 5).
Tip #4: Also, do check out the ominous 'Demon' eyes that glow red even in the dark.
Tip #5: If you had any crazy ideas of playing a Zombie character in GTA 5, then you have custom-made eye colours for the purpose. Choose between Infected, Undead and pure Zombie eyes depending on your individual taste.
© Copyright IBTimes 2023. All rights reserved.