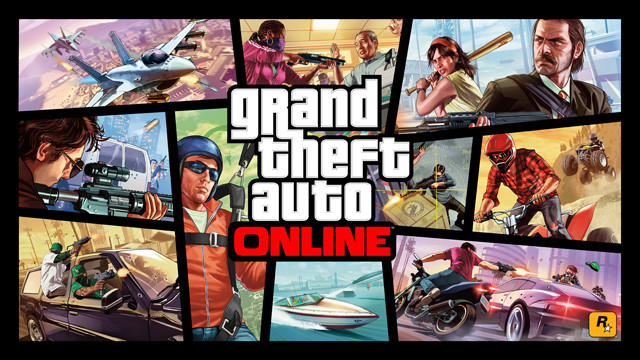 Rockstar is expected to unleash the highly-rumoured 1.17 update for GTA Online on 30 September, while discerning YouTuber DomisLive (aka Dom) has shared the latest consolidated wishlist which has been compiled through various community sources for GTA 5 via YouTube.
Here are a few annoying bugs and issues that GTA community wants fixed in the upcoming 1.17 update:
Passive Mode Glitch
With GTA 5 slowing down in the absence or lack of enough DLC releases, avid gamers are yearning for spectator mode or passive mode which allows players to watch the game instead of actually forcing themselves to participate in a boring mission or online game.
One such gamer wishes that Rockstar should pave the way for passive mode wherein the idle player does not lose health if run over by a vehicle or shot by an enemy.
Pegasus Vehicle Bug
Some discerning gamers have reportedly complained about losing their Pegasus whenever they try to enter the car as it seems to disappear into thin air for no apparent reason.
Another glitch that is worrying the GTA community involves a situation wherein you call for a Pegasus delivery and the car spawns far across the map which could take you about ten minutes of real travel time to reach.
In-Game Phone's Camera Bug
An inherent bug in the in-game phone's camera forces players into zooming into the camera after pressing the Up key twice, which is quiet annoying especially if you are browsing something of key interest on your in-game phone.
More Money in GTA Online Missions
Discerning GTA Online gamers are craving for the potential to earn more money through online missions and Rockstar created jobs, instead of making quick money through glitches and mods.
Ability to Change Character's Appearance and Gender
One avid gamer prefers to see the ability to change the playable character's appearance and gender through plastic surgery.
Though Rockstar has provided no such options in the game, it is still possible to change character looks by using custom character mods and glitches in GTA Online.
Fix Game-Breaking Mods and Glitches, and Ban Hackers for Life
Avid GTA 5 gamers are wary of hackers and modders spoiling their online gameplay experience with game-breaking mods and glitches as it often distracts or discourages players from participating in missions hosted via public lobbies.
Although Rockstar is trying to their best to eradicate these issues with patches and hot-fixes, they seem to come back in a few days as there is a system-level security breach on the current-gen consoles.