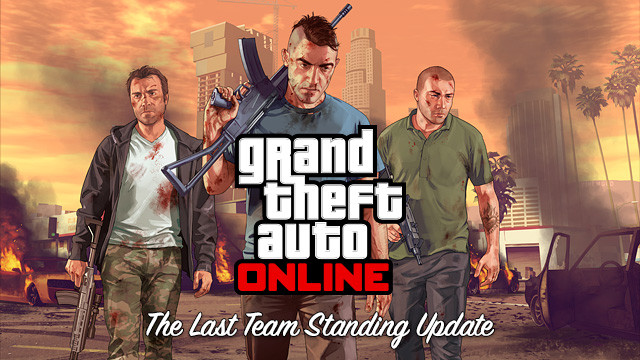 Rockstar Games has finally rolled out the most awaited 1.17 update for GTA Online, which also features the Last Team Standing (LTS) Update with a host of powerful weapons, high-performance vehicles and the all new Creator mode for a riveting gameplay experience.
The LTS DLC brings 10 new jobs spread out across Los Santos and Blaine County, besides some interesting gameplay enhancements with improved matchmaking capability.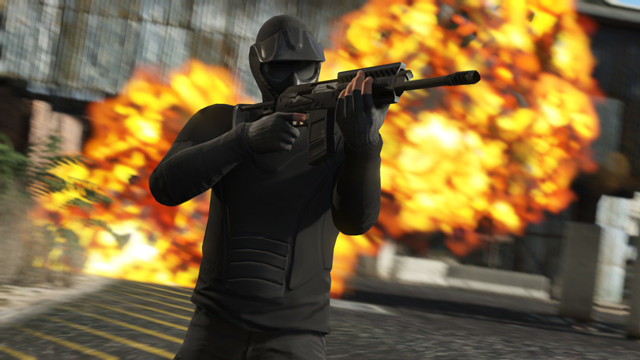 Trigger-happy gamers can now enjoy the new Heavy Shotgun with deadly stopping power that is tailor-made for Close Quarters Combat (CQC). Meanwhile, the new Marksman Rifle stands out for its lethal accuracy with long range targets.
Burn the roads of Los Santos and Blaine County as you ride two new motorcycles, the Shitzu Hakuchou sport bike and the cruiser Lampdati Furore GT, or take off on a long trip with the new LCC Innovation chopper.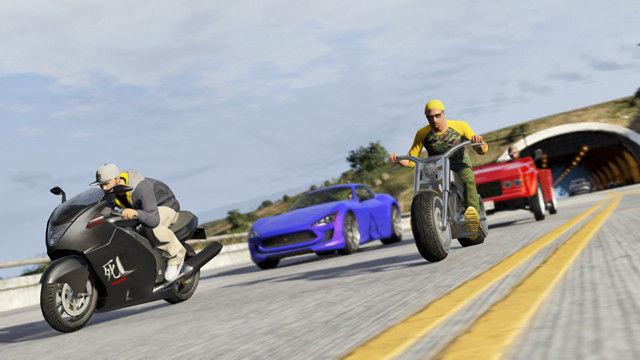 Much to the joy of GTA fans, the LTS update offers a new option for creating original GTA Online jobs for Capture mode and Last Team Standing jobs via LTS Creator tool.
Discerning gamers can now enjoy the ability to add new rounds to existing jobs or raise stakes with Rockstar Created LTS, Captures and Versus Missions.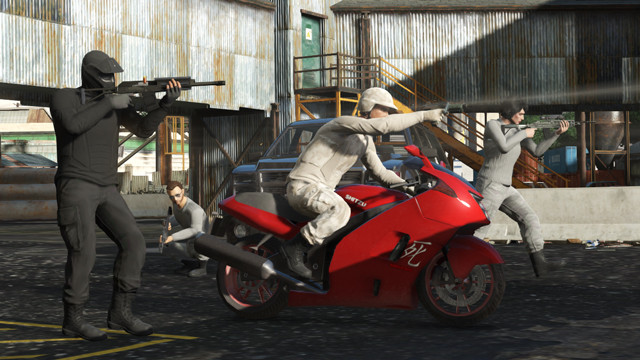 In addition, it is now possible to set Forced Weapon for any mission wherein players are limited to a specific weapon for the entire duration of the match.
Curious gamers can check out the handy new PDF guide for creating LTS Jobs (click to download) and another guide to use Creator for Captures mode (click to download).
Another noteworthy feature is that players can now find the most popular jobs in GTA Online, which are being up-voted and globally synchronised via job voting screens.
This feature also helps gamers to find like-minded people or make on-call matching with their friends for activities such as Arm-Wrestling, Darts or Golf, while raising the betting metre's maximum limit from GTA$2500 to GTA$10,000.
Those who wish to install the latest update on their consoles can do so by starting up GTA 5 and launching the online mode on PS3 or Xbox 360. This brings a prompt to install the latest 1.17 update.
Here is a brief description for each of the 10 new jobs introduced as part of The Last Team Standing DLC or 1.17 update for GTA Online:
Grand Banks (Rank 9, 3-12 Players)
Three teams fight till death across the rooftops, tunnels and gangways leading out from the Grand Banks Steel foundry.
The last team standing will win the mission, reward points and job points.
N.O.O.S.E (Rank 9, 2-8 Players)
Grab your best weapons and prepare for an onslaught against your bitter rivals, as two teams fight for survival amid spying operations on each other's personal communications within the N.O.O.S.E facility.
Rooftops, walkways and parking lots could be your key ambush points as you plan your attack against your enemy.
Hawick (Rank 16, 2-16 Players)
Players are encouraged to test their sniping skills across rooftops or play dirty down in the alleys with deadly CQC tactics and shotgun firepower.
Alta
This mission pits two wings of a building against each other, wherein players need to fend off long-ranged attacks while also defending their territory from CQC attacks via footbridge.
The mission is accessible to players ranked 16 and above with support for 2 to 8 players.
Tataviam Truckstop (Rank 16 2-8 Players)
Lonely truckers and enterprising hitchhikers wage out a mini LTS war at the pit stop on the Palomino, as Shotgun fires get louder with every round of the mission.
Storm Drain (Rank 23, 2-16 Players)
Two teams test their mettle in an all out war with tanks, motorcycles and explosives across the concrete channel of the Los Santos river, while the storm drain is your only chance of survival as you try to repel your enemy's onslaught.
Del Perro Freeway
Two teams battle across either end of the beachfront houses as they take on each other using pedestrian bridges and deadly weapons scattered around the war zone.
Players ranked 23 and above can unlock the mission and 2 to 16 players can participate.
Mount Josiah (Rank 29 2-16 Players)
Two teams battle for supremacy across the slopes of Mount Josiah along the lines of 'King of the Hill' deathmatch, as rival groups take on each other atop the second highest mountain in Southern San Andreas.
Paleto Bay - Tanks (Rank 29, 2-16 Players)
Two teams face off in the ultimate battle of Paleto Bay, as tanks and explosives wreak havoc on this little town which is poised to turn into post-apocalyptic rubble.
Skyscraper (Rank 36, 2-16 Players)
Choose to be the defender or the attacker in this slug-fest atop the Skyscraper construction site, wherein one team fights for survival armed with just Sniper rifles and heavy weapons, while the other team goes all out with a four-way assault on the building with Buzzard attack helicopters.
[Source: Rockstar Newswire]