GTA 5 Online Halloween update: All leaked DLC content including custom cars and T-shirts revealed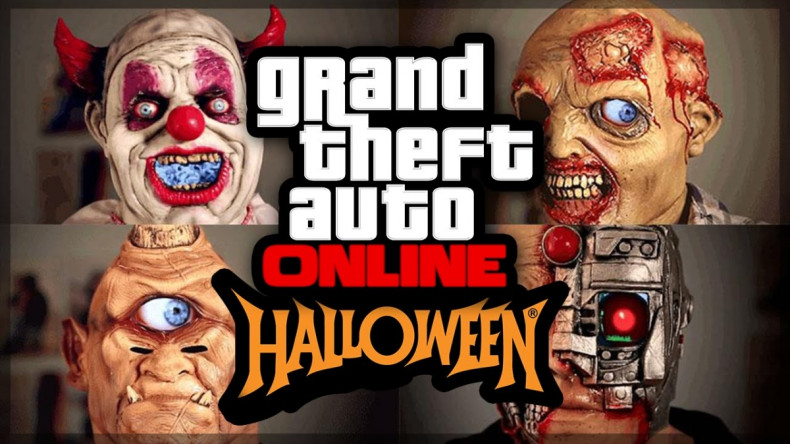 Avid GTA gamers are in for some great news as renowned YouTuber DomisLive (aka Dom) has showcased some fresh gameplay details about forthcoming Halloween DLC cars, weapons, T-Shirts, and more, in his latest gameplay video for GTA Online. As Dom reiterates, this is the consolidated version of all leaks pertaining to Halloween DLC till date.
It must be noted that the gameplay leak has been showcased on a PS4 (not PC) running the latest update for GTA Online or the Lowriders DLC. Consequently, it is ascertained that no mods were used in the making of this gameplay video, which showcases the actual DLC vehicles from the forthcoming Halloween update.
Both the BType and the Lurcher cars have been showcased with some dead grandpa sitting on the back seat of the latter, in the gameplay video (below), which is apparently credited to fellow YouTuber, GTA Online Gamer. As Dom notes, the BType seems to be a combination of the Hot Knife and the Roosevelt car as seen in the game world, but not comparable to their real-life counterparts.
As you have already heard in our previous IBTimes UK report, the Lurcher will be priced at $666,666 and the BType would sell at $540,000, once the Halloween DLC comes out.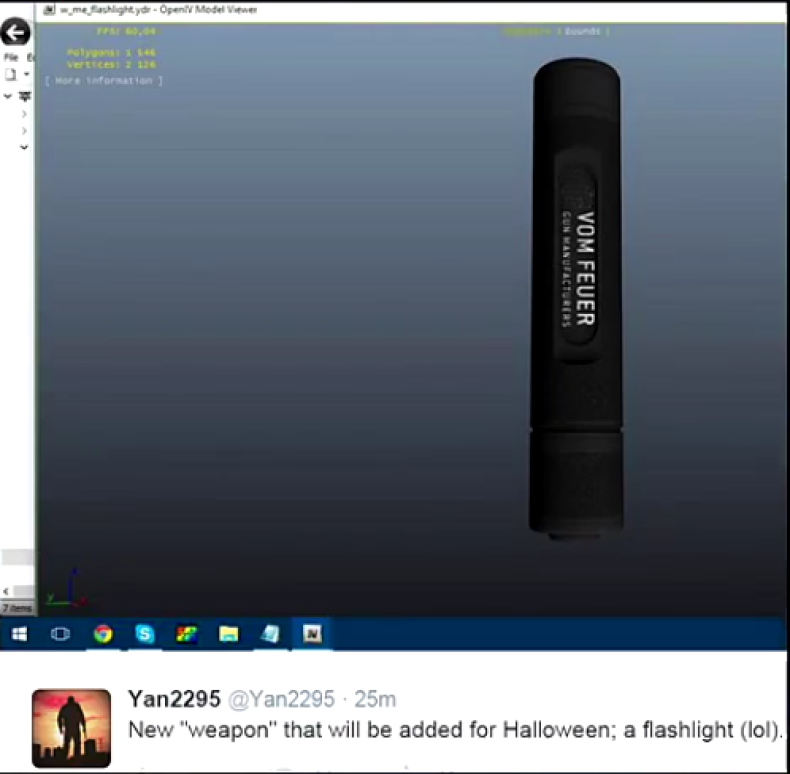 Next up in the leaked screenshot (above), you can see the portable flashlight that will be your new weapon in the dark, especially while doing the new Adversary Mode or City Blackout with Halloween DLC in GTA Online. Dom explains that you could also use the flashlight as a melee weapon in freemode, apart from using it during the City Blackout mission in Adversary Mode.
Finally, the YouTuber walks us through some ravishing yet scary bunch of Halloween-themed T-shirts. Here is the list of colourful T-Shirts that are likely to debut with Halloween DLC for GTA 5 and GTA Online:
Zombie Liberals – a regular CD-graphic printed T-shirt with Halloween themed art-work.
Twilight Knife – you can see a puddle of blood splattered all over the place on a white-T-shirt.
Splatter and Shot – it depicts a Zombie's head with a bullet shot on the forehead and blood splattered all over the head.
Vinewood Zombie – it is tailored to represent the Easter egg in GTA 5 with a Zombie hand symbol.
Psycho Swingers – you can see a lady's hand dropping something (looks like a key) on the skull of a human.
Butchery – it depicts a machete with blood splattered all around the T-shirt.
Knife After Dark – it's another Halloween-themed T-shirt showing a man with a knife on the Halloween's night.
Vampires on the Beach – it depicts a typical beach-party themed art-work for the Halloween's night.
The Simian – you can see a black and white monkey face with fusion graphics art-work on the front and back.
Hot Serial Killer Stepmom – this T-shirt shows an art-work themed after a serial killer.
Meathook for Mommy – another graphics printed T-shirt with the Halloween themed art-work on it.
Cannibal Clown – it represents one of the goriest depictions of Halloween themes with a red-pumpkin face art-work on it.
If you are still skeptical, check out Dom's newest gameplay video below: