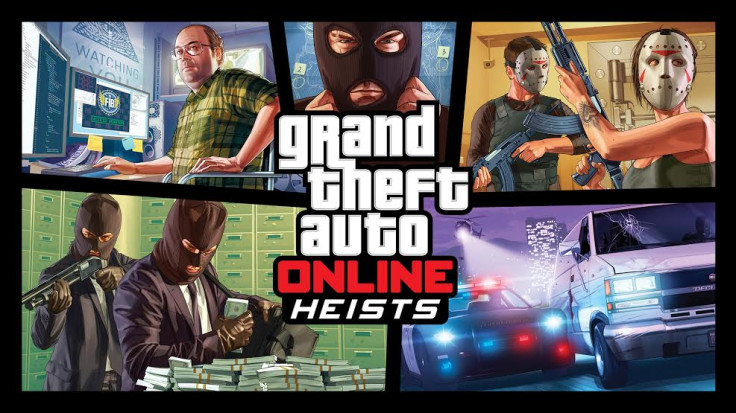 Renowned YouTuber DomisLive (aka Dom) has revealed some interesting titbits in his latest live commentary video about the confusing Heist DLC release date window and various possibilities that Heists could release between January and March.
With just over two weeks left for the grand release of GTA 5 re-mastered edition for PC, the internet is abuzz with speculation about a possible Heists release date for GTA Online.
As Dom points out in his latest video, the GTA community is curious to learn any information about the possible release date of Heists DLC for GTA 5.
In response to his fan queries about an impending Heist DLC release, Dom draws inferences from Rockstar's recently released Heists trailer that invariably suggests an early 2015 release window for the highly-anticipated DLC in GTA Online.
Traditionally, all game developers are accustomed to giving away subtle hints about release dates such as specifying an estimated release window like Q1, Q2 or Q3 (wherein Q represents quarter part of the year).
Given Rockstar's hint that Heists will be coming out in early 2015, we can roughly estimate that the DLC would be releasing in the first quarter of 2015 or anytime between January and March 2015.
Another vital clue has been revealed in the Heists trailer, wherein discerning gamers would clearly notice that Heists will be releasing on all major gaming platforms including PS4, PS3, Xbox One, Xbox 360 and PC.
This could imply that Heists will be releasing soon after or just before the GTA 5 PC version comes out.
With GTA 5 re-mastered edition for PC scheduled for release on 27 January, it is unlikely that Rockstar would fritter away the opportunity to create more hype as well as utilise the time window to patch up existing bugs and game-breaking glitches, ahead of releasing Heists for GTA 5.
Consequently, Rockstar could be releasing Heists DLC in March as the game maker would be rolling out the Valentine's DLC in February and it is unlikely that we will see two DLCs in the same month for GTA 5.
Dom clarifies that his prediction about Heists DLC release window is based entirely on speculation and a bit of reasoning, as there is no concrete information or hint about its exact release date.
In which month do you think Heists DLC will be released for GTA 5? Please leave your comments below.