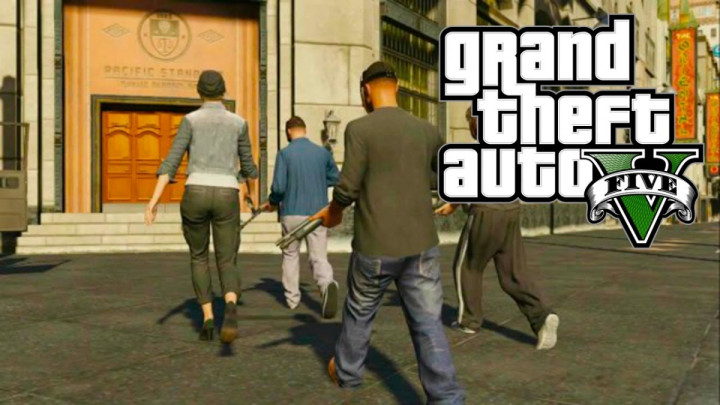 Rumours of an impending 1.16 title update for GTA Online are making waves on the internet, while discerning GTA 5 tipster, iCrazyTeddy, has revealed some interesting details about the upcoming Cops n Crooks missions and Gang House DLC for GTA 5.
Similar to earlier rumours, a freshly leaked screenshot pertaining to yet another Cops n Crooks (CnC) mission, 'Witness to Court', has been unearthed by the tipster via leaked game files.
According to the tipster, the leaked CnC DLC information has been sourced from prolific GTA 5 leakers BryceCoates1 (aka LazyGamer) and SparkLive, which was later verified with other reputable sources including ECB2 in order to check the validity and legitimacy of the information.
Here is the excerpt of the description for the leaked CnC mission - 'Witness to Court':
Cops escort an AI witness from their safehouse ( 4 possible locations) to court, crooks attempt to kill the witness, Cops drive the A.I. ped around. The A.I. ped will join both the cop and criminal groups. Criminals can take the A.I. witness to the gang house for extra xp.
The mission description further notes that up to four cops and 16 criminals can join this mission and it can be unlocked at Rank 6. The only key objective of the mission is 'Shoot to kill'.
The tipster reiterates this is one of the few CnC missions that will be part of the Heists DLC in Fall, when the re-mastered edition of GTA 5 is expected to release.
In the later part of the video, iCrazyTeddy sheds more light on the possibility of secret garage being introduced with the rumoured Mansion and Hotel DLC or Gang House DLC for GTA Online.
Pointing to the Gentry Manor hotel which was discussed in the earlier YouTube video, the tipster emphasises that the secret garage attached to this hotel could be part of future DLC releases, as it maintains the same interior details found with other garages in GTA Online.
The tipster concludes that the secret garage is flanked on both sides with two big mansions and an imposing Gentry Manor hotel, which inspires him to believe that it could be part of forthcoming DLC releases or a standalone Gang House DLC.