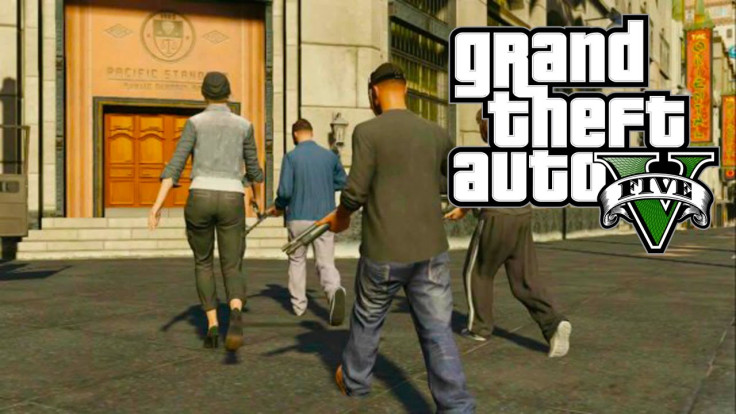 Avid GTA 5 gamers are in for some exciting news, as renowned YouTuber, iCrazyTeddy, has disclosed the biggest-ever Heist DLC leak pertaining to six new Heist missions for GTA Online that take place at four different locations in the game.
In addition, the latest Heist DLC leak also sheds some light on new Heist clothing, weapons and more including special unlockable items for GTA Online.
The source of the leak has been credited to reputed GTA 5 modder, NillxModz, who is currently facing a PSN account ban by Rockstar, following his recent flurry of leaks including Holiday DLC info on the web.
As the YouTuber admits, the latest Heist DLC leak has been split into two parts or videos wherein the first part highlights the various missions and tons of exclusive content that will be released as part of the DLC.
Here are the complete details of the upcoming Heist DLC for GTA Online:
The DLC will include Heist (Planning Board) layout update for both high-end apartment interiors, which will be available across all gaming platforms (PS3, PS4, Xbox 360, Xbox One and PC).
Brand New Heist selection menu featuring its own social-club based leaderboard and misc options showing the list of uncompleted Heist missions. This feature will be accessible across both current-gen and last-gen consoles as well as the PC version.
34 texture modifications to four different locations, which will enhance the visual effects during Heist missions. Though this feature is available across all gaming platforms, the current-gen consoles and PC will see some improved texture details and visual enhancements over the last-gen gaming platforms.
Six Heist missions will be available through four unique locations.
Five Cops and Crooks missions in four unique locations.
Two Cops and Crooks-themed masks, which are exclusively limited to current-gen consoles and PC version.
BZ Gas will now be available for purchase via Ammu-Nation but can only be used in Heist missions.
Tip #1: In case you are out of stock with BZ Gas, you will be unable to complete the mission and your team mates will have to complete the objective for you.
All these goodies will be available at your fingertips once the Heist DLC comes out on 23 December, as Rockstar seems to have stocked up heavily on its gameplay resources to celebrate the Holiday season with a bang.