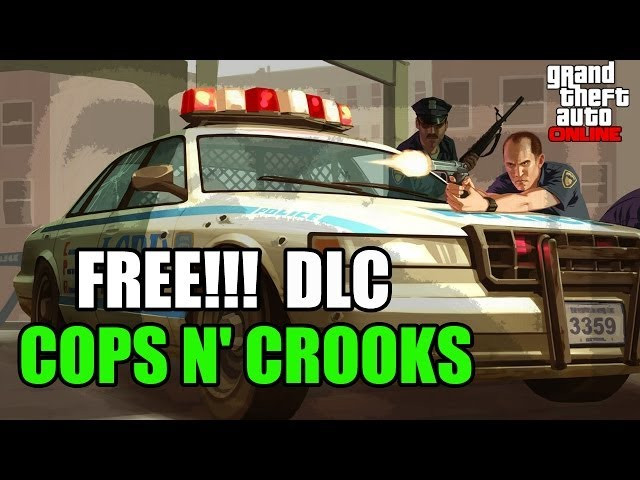 There is some good news for avid fans of GTA 5, as discerning YouTuber DomisLive (aka Dom), has revealed some fascinating secrets about the upcoming Heist DLC and the Holiday DLC in his latest video.
The YouTuber confirms that all the leaked DLC items revealed in his latest video will be available across all major gaming platforms including Xbox 360, PS3, Xbox One, PS4 and PC.
As Dom reports, the new Cops n Crooks (CnC) missions will have limited access to players, as Rockstar has imposed a minimum XP or Experience Points cap in order to unlock these missions in GTA 5 across all gaming platforms.
The credit for leaking this information goes to renowned GTA 5 tipster, NeilxModz, who apparently found the information via leaked game files for GTA Online.

As depicted in the leaked screenshot (above), the purported Holiday DLC or the Christmas DLC will feature Snowfall, CnC Bonus DLC content and RP bonuses for a limited period of time, during the festive season.

In the second leaked screenshot (above), we can clearly see the game code pertaining to CnC XP cap, Heist XP cap and Holiday Bonus XP cap as well as the Rank cap.
The bunch of XP caps seen in the screenshot clearly suggest that certain content will be limited to players who have attained a minimum qualifying rank or XP points in GTA Online.
Though it is not yet clear as to what the numbers in the value field actually indicate (as seen in the screenshot), it surely confirms the fact that all the special items and jobs in these DLCs will be unlockable at some point of time in the game (based on the player's game progress).
Rockstar has definitely lived up to its promise as the game code clearly indicates that both Heists and Christmas DLC are coming to Sony and Microsoft consoles this Holiday season.