GTA 5 Online Heists: 1.08 stability and security update brings bug-fixes, Final Heist mission gameplay video revealed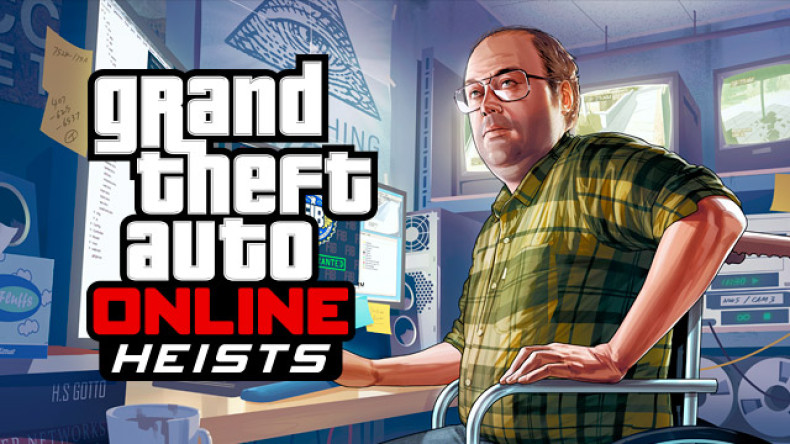 GTA Online servers were recently experiencing severe outages owing to numerous bugs that crept up with the release of Heists DLC for GTA 5, and Rockstar Games has promptly rolled out the 1.08 stability and security bug-fix update for PS3, PS4, Xbox 360 and Xbox One consoles in Europe and the United States.
Prolific GTA 5 tipster Funmw2 admits in his recent tweet, GTA 5 gamers in Europe and the US should be able to download the new 1.08 stability update from Rockstar servers starting 13 March on their PlayStation and Xbox consoles.
As renowned YouTuber DomisLive (aka Dom) puts it, the security update should patch up all existing game-breaking mods and glitches in GTA 5, and help to improve the overall gameplay experience in Heists for GTA Online.
The 1.08 update should also address the massive server connection issues and the inability to send invites to friends, especially with Heists in GTA Online.
As Dom admits, these game-breaking glitches had forced gamers to take a long 30-minute break, before they could actually resume the online session or host/join a Heist mission or live-streaming with other GTA Online players.
Catch the rest of the action pertaining to one of Dom's recent bank Heist missions in the gameplay video below:
In related news, the same YouTuber has presented the full two-hour gameplay video on Final Bank Heist Mission (aka The Pacific Standard Job) with hard difficulty, wherein Dom is joined by three of his friends: XpertThief, iCrazyTeddy and TrendyVlogertech.
As Dom admits in the gameplay narration, this mission cost him $100,000 as upfront costs to set up the game with all necessary equipment, gear and weapons.
In the next scene, you will be taken to the mission drawing board room where you will meet Lester face to face and his lengthy lecture about the Heist mission including mission plans and strategies.
Check out the video below to catch the rest of the hilarious action, as the four discerning gamers embark on the toughest Heist mission in GTA 5: