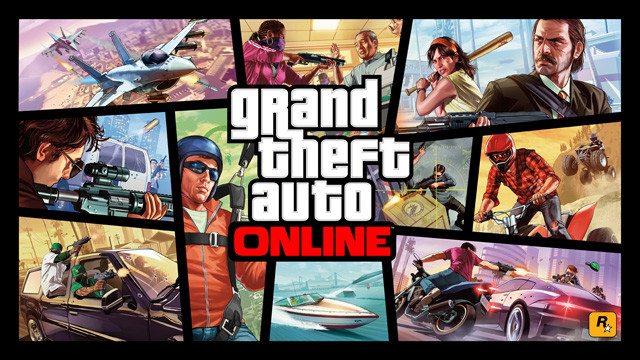 The internet is abuzz with news of yet another exciting Radio DLC coming to next-gen systems this Fall, when the re-mastered edition of GTA 5 is slated for a grand global release on all major video game platforms including PC, PS4 and Xbox One.
Renowned YouTubers, DomisLive (aka Dom) and iCrazyTeddy, have once again shed some light on the possibility of Radio DLC coming to next-gen systems, as a bunch of YouTube subscribers tweeted the news about Radio DLC's highly probable release in Fall.
One such discerning YouTube subscriber and a radio artist for GTA 5, Cara Delevingne (actress, model and singer), has tweeted that she received some assistance from Rockstar Games to update her GTA 5 radio station 'Non Stop Pop FM' to the latest version that is likely to be released to the public in Fall.
The tweet seems to have originated via some Instagram feed that clearly shows the picture (see below) of the radio artist holding a gun in her hand and wearing a GTA 5 sweatshirt, while a Rockstar Games official stands right next to her.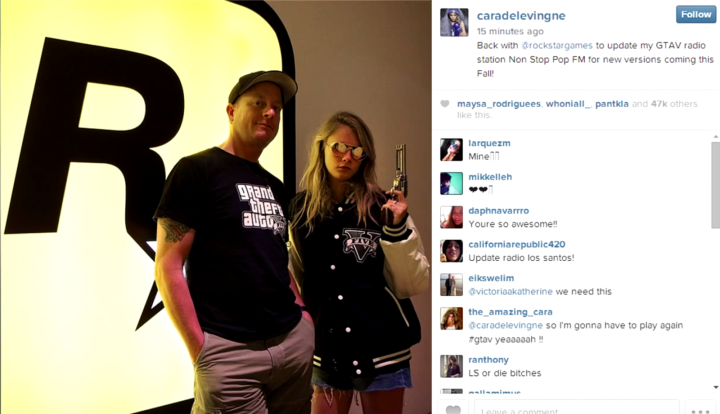 Contrary to rumours of a delayed GTA 5 next-gen release, Dom and iCrazyTeddy, clarify that Rockstar Games has not announced any such delayed release as all such rumours are absolutely false.
Meanwhile, owners of current-gen consoles can rest assured that the Radio DLC will be releasing on Xbox 360 and PS3 as well.
Do let us know your favourite radio songs and artists that you wish to be featured as part of the upcoming Radio DLC. Please leave your comments below.