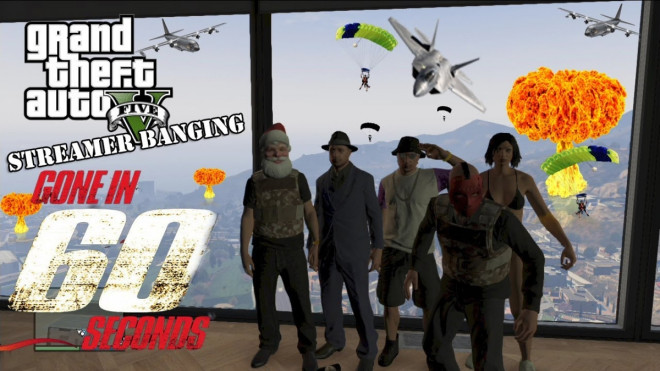 Nicolas Cage starrer Gone in 60 Seconds stands out for its exhilarating stunt jump driving sequence on the Vincent Thomas Bridge, which the players of GTA 5 Online have re-enacted capturing all the action on the Los Santos Bridge.
The movie scene depicts Nicolas Cage being chased by the police as he drives his 1967 Mustang across the Vincent Thomas Bridge, only to realise that it is blocked by traffic. Luckily, he finds a tow truck nearby which he uses as a ramp to stunt jump over several cars caught in the traffic jam.
Relive Nicolas Cage's stunt jump sequence in GTA 5 style, courtesy of TheRushingFox:
The video could have been better except for a couple of small limitations, wherein the GTA 5 recreation uses a black car instead of gray and the cop pursuing the Nicolas Cage character in the game does not look anything like Delroy Lindo, the original actor playing the detective in the movie scene, according to Cinemablend.
Despite its limitations, the re-enacted stunt jump scene in GTA 5 captures the key detail of "bugshit crazy jump" that is as unbelievable and funny as in the movie with due credit to cosily placed tow truck ramps.
Check out the original footage from Gone in 60 Seconds (below):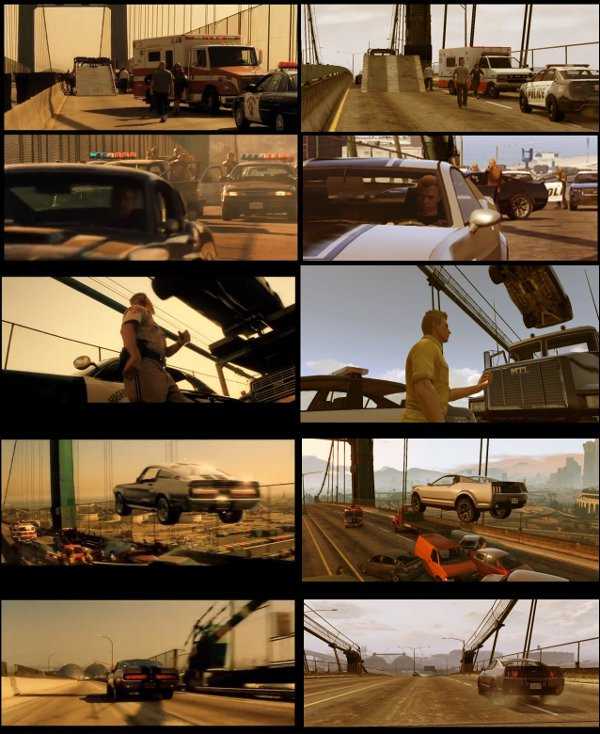 The GTA 5 Bridge Jump video creators have reportedly been inspired by a Reddit user, SirRockNRolla, who earlier posted screenshots (above) of a stunt jump action sequence in the game based on the movie recreation.
Recently, several such recreated action sequences and stunts taken from movies have made their way to GTA 5 such as the train scene from Skyfall and the Purge: Anarchy trailer.