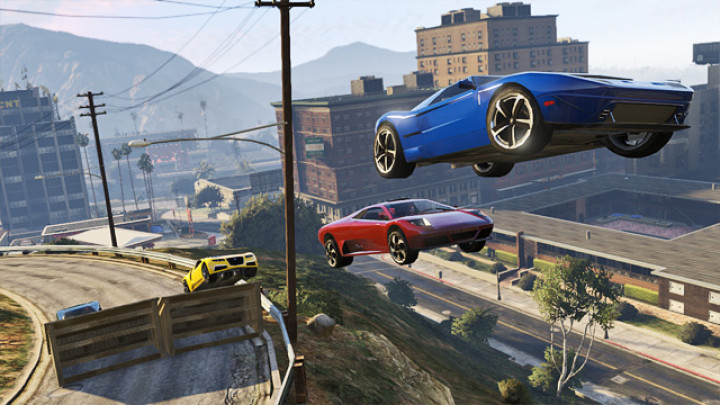 GTA 5 players will face issues while trying to play GTA Online this week as the developer is planning to take down the game's servers to perform maintenance related work. Could this mean that Rockstar is secretly prepping up GTA Online for the launch of GTA 5's Heists DLC?
Considering Rockstar promised the GTA 5 Heists launch in "Spring," this speculation may be right. Previously, we discussed the possible dates for the Heists DLC. Check them out over here.
"We will be performing Rockstar Cloud Service maintenance during four windows from 6/7/14 to 6/11/14," the developer said on its support site. "Grand Theft Auto Online will be temporarily unavailable during some of this period, and Social Club website login and Crew content display may not be available."
"Players attempting to access GTA Online or save to Rockstar Cloud during these windows may experience error messages stating that Rockstar Cloud Services are unavailable. Apologies in advance for any inconvenience."
GTA servers were down early Saturday morning, June 7 between 12:00 am (ET) and 4.00 am (ET) and Sunday evening, June 8 from 11 pm (ET) to 5 am (ET) Monday, June 9.
Given below are the timings during which GTA Online servers will go down in the next couple of days:
Tuesday morning, June 10 starting at 1 am (ET). Completion time TBD.
Wednesday morning, June 11 starting at 2 am (ET). Completion time TBD.