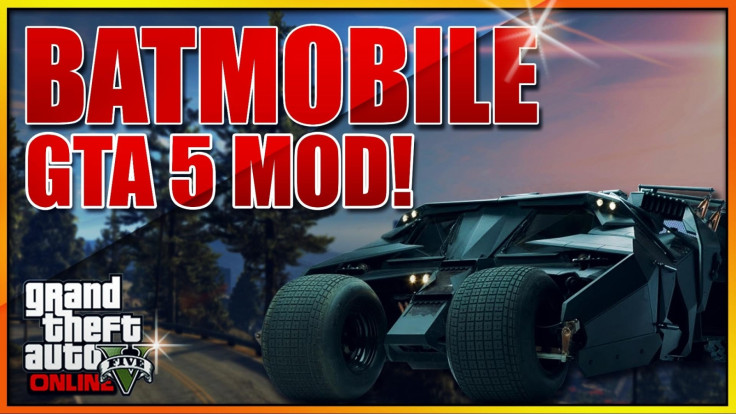 Renowned YouTuber iCrazyTeddy has showcased one of the most visually stunning PC Mods for GTA 5 with the Batmobile Mod gameplay video.
The Batmobile Mod brings retexturing and speed boost to the gameplay elements of GTA 5, with due credit to its creator Jotape17 and GameplayRJ who has uploaded the original gameplay video for this Mod on YouTube.
As iCrazyTeddy admits, the Batmobile Mod seems to be the most aesthetically appealing with regards to rescaling and retexturing, especially in contrast to the Humvee Mod and the Military Jeep Mod for GTA 5 PC.
Unlike some other vehicle mods, the Batmobile Mod is still in its testing phase and hence its body texturing as well as physical features could seem a bit raw or unrefined.
Discerning gamers could also notice the minute details built into the dedicated speedometer UI with the Batmobile Mod gameplay video that clearly depicts the various shift in gears alongside the corresponding speed increases, as you accelerate the vehicle to breakneck speeds across the freeways of Los Santos and Blaine County in GTA 5.
Check out the rest of the action with Batmobile Mod in the gameplay video below: