GTA 5 PC Mods: Flash Mod and Reverse Flash Super-Speed Mod action gameplay revealed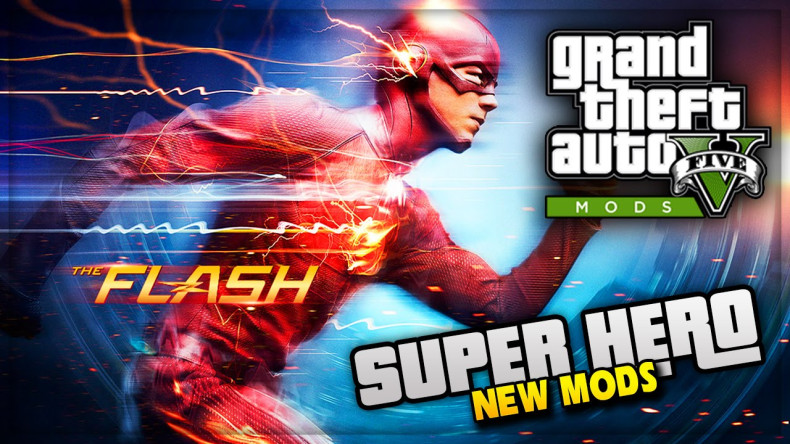 Renowned YouTuber iCrazyTeddy has showcased a couple of interesting PC Mods including The Flash and Reverse Flash Super Speed Mods as part of his latest Funny Moments show, in his latest gameplay video for GTA 5.
The YouTuber adds that the Flash mod is expected to get a few upgrades such as the Power mod in the near future, which will enable gamers to perform some crazy stunts and action moves in GTA 5.
The Flash mod is actually part of the Super Heroes series Mod for GTA 5, which includes the popular Spiderman Mod with grappling hook capability.
Like in the legacy cartoon series, The Flash mod makes your character run faster, fly higher and also perform some insane as seen in the first gameplay video (below).
iCrazyTeddy explains that it is the Chinese version of the Flash mod without the power upgrades that you get normally. You can also descend from great heights using the parachute mod as you perform some crazy stunt diving on your way down.
Check out rest of the exhilarating gameplay with Flash flying a boat, in the video below:
In related news, the same YouTuber walks us through the stunning gameplay with Reverse Flash Super Speed Mod that uses some rocket-fuel kind of mechanism. It apparently enables your character to run at lightning speeds with mechanised wheels.
iCrazyTeddy also hints that he would be posting the Green Lantern mod in his next gameplay video as part of the Superhero series mods for GTA 5.
Tip #1: Just keep running too fast as you climb up the wall or a hill, and you can run through mid-air without falling down. It works precisely like the rocket-propulsion system, as you see a trail of smoke behind Flash.
Furthermore, you can check out the complete step-by-step walkthrough on how to set up the Reverse Flash Mod on Trevor, in the gameplay video (below):