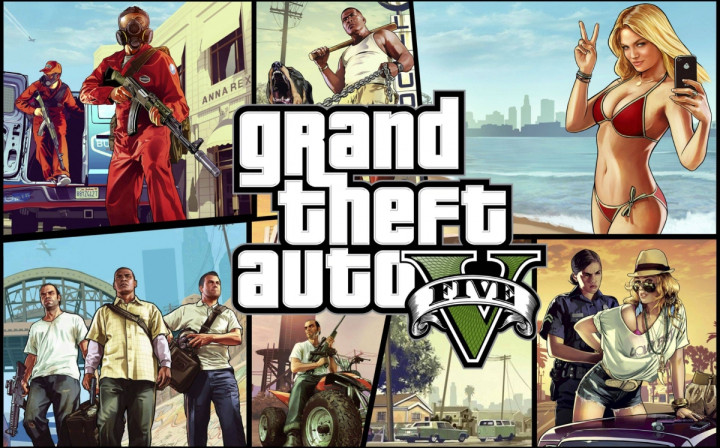 The highly-anticipated GTA 5 release speculation for PC, Xbox One and PS4 gains further momentum, as a recent report by WCCF Tech suggests that Rockstar could grab the spotlight away from Ubisoft's Watch Dogs by announcing the re-mastered GTA 5 release at E3.
With Watch Dogs releasing simultaneously across all major gaming platforms including PC, PS3, PS4, Xbox 360 and Xbox One, Rockstar seems to have found a tough competitor to its highly-successful open-world action-adventure game, Grand Theft Auto 5.
Just to push its game to newer levels of engagement with the gaming community, Ubisoft borrowed the basic gameplay elements of GTA 5 and added the all-new hacking element into the scheme of things with Watch Dogs, which allows players to control the entire city of Chicago using just a cellphone.
The strategy of introducing new gameplay elements seems to have paid off as Watch Dogs has garnered over 4 million unit sales across all platforms till date. However, it is no match for the record-breaking sales figures of GTA 5: 33 million copies sold on Xbox 360 and PS3 consoles so far.
With Rockstar having exhausted all possible ways of generating income through GTA Online content and through sales of game DVDs/downloads, it is imperative to extend the fortune churning capability of its most successful game title (GTA 5) till date.
Take-Two Interactive had recently hinted about a new PS4 and Xbox One game release before 31 March, 2015 while talking about the company's financial year prospects.
Neither Rockstar nor Take-Two has officially participated in the E3 expo in the past. However, GTA 4 for Xbox 360 was confirmed by a Microsoft representative, Peter Moore, who showed off an arm tattoo hinting at the game release.
Along similar lines, Sony spilled the beans with the announcement of a bundle and headset for GTA 5 at E3 2013. So, it is quite likely that either Microsoft or Sony could unravel the mystery of GTA 5 release for PC, PS4 and Xbox One at this year's E3.
Recently, an insider confirmed imminent GTA 5 release for Xbox One and PS4 at E3 2014 which further strengthens the release date speculation.
Not to mention, Microsoft is expected to announce a third-party Xbox One exclusive game along with some native games at E3 such as "Forza Horizon 2", "Halo 5 Guardians" and "Sunset Overdrive".
Sony has its own list of third-party games for the expo, with a couple of home-made titles: Drive Club, and The Order 1886.
Will Rockstar keep its fan hopes alive with an E3 announcement for GTA 5 release on said gaming platforms? Please leave your comments below.