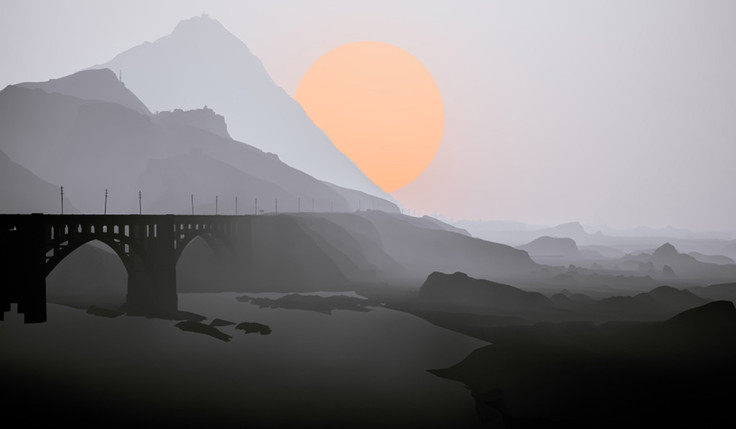 Grand Theft Auto 5 is a beautiful game thanks to the richly detailed world Rockstar created for it. From the urban sprawl of Los Santos to the dust bowl of Blaine County and the woodland surrounding Mount Chiliad, GTA 5's setting is one of the best in gaming.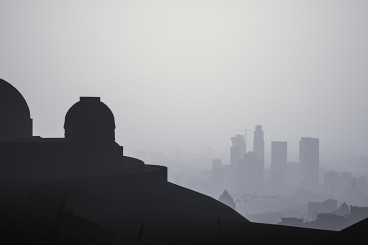 As it turns out, GTA 5 is just as beautiful without any of the detail that makes it stand out, as artist Kim Laughton discovered when she stripped the game of its textures, creating beautiful minimalist landscapes.
Showing downtown Los Santos, the view from the Galileo Observatory and the sun peeking out from behind Mount Chiliad, the photographs have been submitted to be part of a Monadigital exhibition entitled FlaNetrie which will examine "the ideas of networks in online / offline experiences."
Laughton calls the collection los_santos.obj and the whole collection can be viewed here.
Grand Theft Auto 5 is the hugely successful open world crime epic that has been a top-selling game for the past two years thanks to its initial Xbox 360 and PS3 versions, then last year's remasters on PS4 and Xbox One.
The long-awaited PC version was recently delayed until March, but will arrive with new modes and an eager modding community waiting to see what they can make of one of the biggest video games of all time.
After months of promises, heists will soon be added to GTA Online. Though no firm release date has been given, it will arrive on current versions of the game ahead of the PC release in March.