Grand Theft Auto 5 (GTA 5) fans are in for a special treat as the CheckMyBAWSAQ iPhone app allows discerning gamers to remotely monitor in-game BAWSAQ stock market status in real time. The app offers quick highlights on the status of BAWSAQ while the player is on the move and cannot log into the game or Rockstar Social Club for some reason.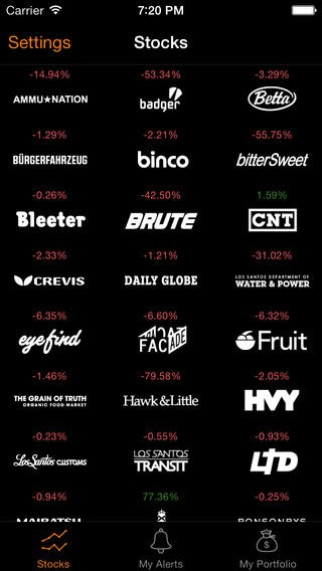 In addition, gamers can setup alerts on stocks to receive push notifications for their personal portfolio and also obtain graphical information on the rise and fall of stock levels. It is a must have app for every discerning GTA 5 gamer who wants to get super-rich by exploiting or manipulating BAWSAQ stocks.
Once custom alerts have been configured for select company stocks, the app will retrieve push notifications for any rise or fall in those stock values to help you decide when to sell a particular stock.
Conversely, you can set an alert on a company whose stock value is falling and whenever the stocks begin to rise, CheckMyBAWSAQ app will notify you that you may start buying the stocks.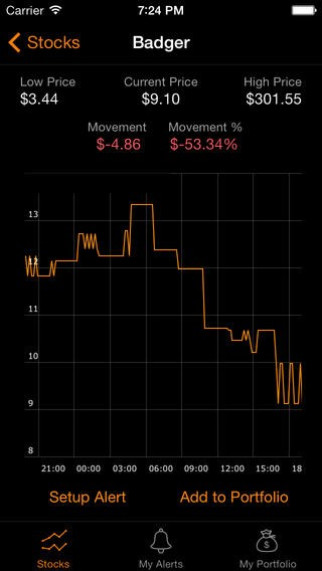 CheckMyBAWSAQ app is a free iPhone app that can be downloaded via iTunes App Store. It can be installed on any iPhone, iPad or iPod Touch running on iOS 7.0 or later. However, the app is optimised for iPhone 5.
According to the app developer, Nathan Willoughby, CheckMyBAWSAQ supports the following in-game features:
View all stocks on the Playstation and Xbox markets.
Graph representations of the rise and fall of stock levels
Setup alerts on stocks to receive push notifications when a stock makes a change in trend.
Personal portfolio for monitoring performance of in Game transactions.
Also Read: GTA 5 DLC: Leaked Audio Files Hint at Casinos, Dirt-Track Racing and More