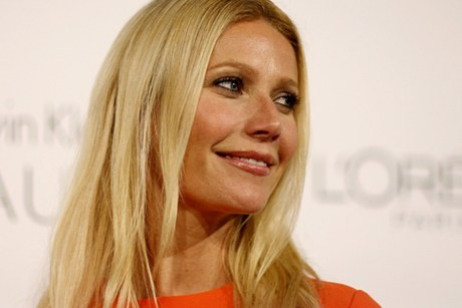 Hollywood actress Gwyneth Paltrow has reportedly reignited her feud with Vanity Fair by launching a plan to shut down the magazine's annual Oscars party in February.
According to RadorOnline, the Iron Man star was still furious with the publication for "mistreating her" and urged her celebrity friends to boycott the bash as payback.
The fallout between Paltrow and Graydon Carter's publication stems from the magazine's decision to publish an "epic takedown" of the actress following her refusal to take part in a planned cover story about her.
She was also said to have been offended by a slew of less than favourable articles the magazine published about some of Tinseltown's elite.
Vanity Fair had published hard-hitting pieces about Tom Cruise and Scientology and Brad Pitt's struggles to produce World War Z.
In May, Paltrow stepped her vendetta up a gear by asking her friends to distance themselves from the magazine.
Bombshell exposé
"Vanity Fair is threatening to put me on the cover of their magazine," she wrote. "If you are asked for quotes or comments, please decline. Also, I recommend you all never 'do' this magazine again."
The magazine's editor responded by implying that that the "bombshell exposé" would reveal details of the Oscar-winning actress' darkest secrets. It was claimed that Paltrow, 41, cheated on her husband of a decade, Coldplay singer Chris Martin, five years ago with Elle Macpherson's new husband Jeff Soffer - a claim denied by her agent.
The Shakespeare in Love star has vowed to destroy the reputation of the monthly publication, as she has feels that they are trying to bully and intimidate her.
"Gwyneth feels her relationship with the magazine has been destroyed and she's urging pals not just to avoid doing business with the magazine but to skip the mag's Oscar party as well," a source said.
"To be frank, she wants to shut their Oscar party down entirely."