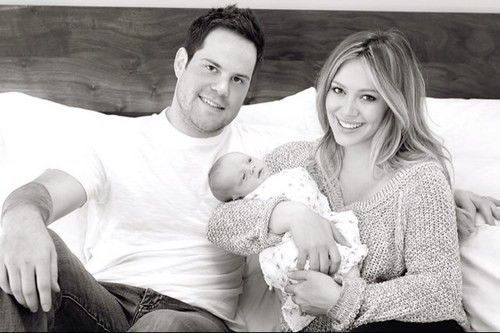 American singer and actress Hilary Duff has reportedly reconciled with husband Mike Comrie and is going to call off their divorce.
Duff and Comrie who married in August 2010 had announced their "amicable separation" in January.
According to Radar Online, the couple rekindled their romance after a family trip which took place in February. The two were trying to arrange the custody of their son Luca Cruz Comrie, born in 2012 and talk about their assets. However, they ended up calling off their divorce.
"Hilary and Mike hooked up when they were in the Bahamas," a source told Radar Online. "Once they were together with their son, Luca, in the Caribbean, it got emotional and real. Mike broke down and begged Hilary for a second chance."
"They've been meeting for hookups ever since, and Hilary's softened and the two are moving forward to see if they can work it out," the insider revealed. "Hilary's one stipulation is that Mike step up to full-time parenting duties while she works on her new TV show and her music career."
Meanwhile, the Cinderella Story star's mother Susan Duff told TMZ that the break up was the only way the couple could remain friends.
"They're better friends than a married couple," she said.
Duff tweeted after the news of split broke out: "Mike and I are sitting here, we are so appreciative for all of your kindness & well wishes. Not an easy day but we're getting thru it together."