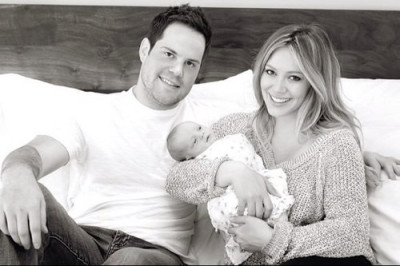 American singer and actress Hilary Duff and her husband Mike Comrie have split.
A spokesperson for the former Disney actor and the former NHL player confirmed the news to People saying: "Hilary Duff and husband Mike Comrie have mutually decided to an amicable separation."
"They remain best friends and will continue to be in each other's lives. They are dedicated to loving and parenting their amazing son, and ask for privacy at this time," the statement said.
Duff married Comrie in August 2010, and gave birth to their first child, Luca Cruz Comrie, in 2012.
The 26-year-old Lizzie McGuire star, took to her Twitter account to address the split and tweeted, "Mike and I are sitting here,we are so appreciative for all of your kindness& well wishes. Not an easy day but we're getting thru it together."
The real reason for the couple's break-up is unknown.
"There was no major incident – no big event between the two of them," a source told the publication, "They really did drift apart. They have put effort and thought into this decision for a long time. They tried couples therapy, but in the end, they realized at this time, they work better as friends. And they really are great friends."
"They're still going to go to the park together," the insider added.
"It's something [Hilary] thought through," the source explained. "She really does care about him and he really does care about her."
Meanwhile, the Cinderella Story star's mother Susan Duff told TMZ that the break up was the only way the couple could remain friends.
"They're better friends than a married couple," she said.