'Home Wrecker' Sara Leal Blamed for Demi Moore and Ashton Kutcher Divorce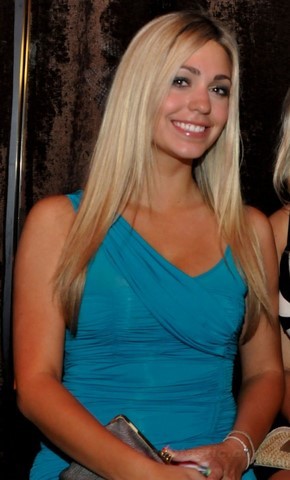 Sara Leal sensationally revealed all the details about her tryst with Ashton Kutcher last month in a tell-all with a Us magazine, but following his wife Demi Moore's announcement last night that she is to divorce her husband, that might be a move that she lives to regret.
The 22-year-old San Diego-based administrative assistant has been branded a 'home wrecker' after her claims that the Two And A half men star slept with her at San Diego's Hotel on the eve of his six-year anniversary with Moore.
She has said that the 33-year-old star, who claimed that he was "separated" from wife Moore, 48, had seduced her after a wild, all-night party in his suite at San Diego's Hard Rock Hotel.
Talking to Us Magazine she alleged: "He just came up and kissed me. I didn't think it was out of the ordinary .I wasn't self-conscious about getting naked.''
After retreating to Kutcher's bedroom to continue the festivities she apparently took off her towel and they had unprotected sex.
And so, as expected, Ashton Kutcher and Demi Moore's marriage came crashing down under the strain of the infidelity allegation despite attempting counselling to save their relationship.
So with a rumoured $290 million divorce in the pipeline, let's have a look at the woman that will be forever blamed for breaking up one of Hollywood's most treasured couples...
© Copyright IBTimes 2023. All rights reserved.