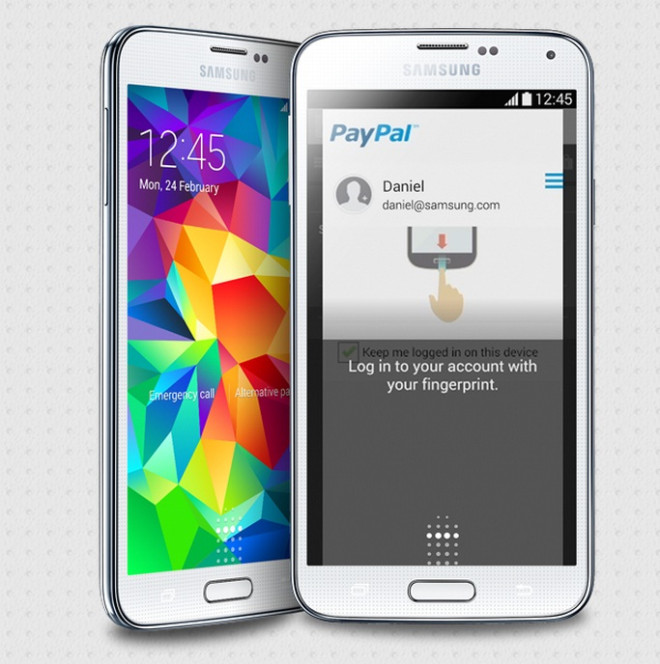 Samsung's new Galaxy S series smartphone offers a refined experience with essential features for everyday use. The flagship smartphone combines an advanced camera, fast network connectivity, fitness tools and enhanced device protection features.
Carrying an IP code rating of IP67, the Galaxy S5 is dust and water resistant. One notable feature is the Finger Scanner, which provides a secure, biometric screen locking feature with seamless and safe mobile payment experience. The device offers various ways to lock it when not in use.
Interested users who wish to set a lock screen password, or fingerprint scanner on the Galaxy S5, may follow our easy guide below. The method comes courtesy of Android Central.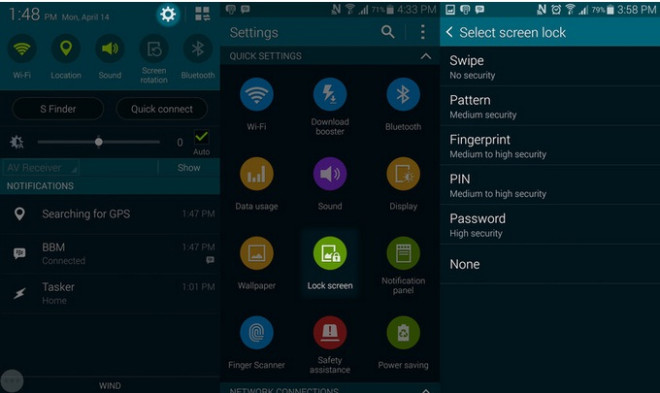 How to set fingerprint scan, or lock screen password on Samsung Galaxy S5
Step-1: Swipe down from the top of the screen and tap the setting gear icon in the top right
Step-2: Tap the Lock Screen icon appearing near the top in the Quick Settings section
Step-3: Tap the Screen Lock item at the top of the next screen
Step-4: Tap the unlock mechanism you wish to use; Swipe pattern- a quick left-to-right gesture, pattern-to draw on a nine point grid, which must be created to unlock, fingerprint- which uses the fingerprint scanner home button located at the bottom of the device, PIN number, or a regular text password
Step-5: Each of these aforementioned methods has their own set-up process, presented in the following pop-up windows. Most of these require you to enter the code twice and sometimes users will need to include an alternative password when the primary method does not work
Step-6: After setting up the unlock type, scroll to the bottom of Lock screen and tap Lock automatically to set how long the Galaxy S5 needs to wait after the screen has shut off to require an unlock password.