Another year, another smartphone from the third largest smartphone manufacturer in the world (by market share) that is somehow playing catch-up in the public consciousness.
Quite how Huawei, a Chinese manufacturer that shipped almost 140 million smartphone units in 2016, maintains an underdog status is baffling. Yet here we have the Huawei P10, the next entry in the Shenzhen-based giant's non-phablet flagship line that will still have Joe Bloggs' asking "what's a Hawaii?"
For all the West's ambivalence toward the company's ambitions of global mobile domination, Huawei has been churning out above average Android smartphones for years, culminating in 2016's excellent P9 – a versatile delight with Leica-branded dual-cameras that seems to have inspired a fair few of 2017's smartphone class to follow suit.
Can the P10 raise the stakes, end the apathy and snatch a higher podium spot from Samsung or Apple? Let's find out.
Huawei P10 review: Design
During its initial reveal, Huawei made a bit of a song and dance about its "cross-industry partnership" with a colour branding strategist when coming up with optional colourways for the P10. It's easy to see why with the final device, as aside from the differing shades and finishes the P10 practically mirrors the form, size, weight and aesthetic of its predecessor.
Our review unit came in "Dazzling Blue" which is one of the two models – the other "Dazzling Gold" – that features a textured metal rear as opposed to the standard sandblasted aluminium or gloss finishes.
I'll be honest, I've spent several weeks with the P10 and I'm still not sure if I like it or not. It's reminiscent of the Honor 8's gleaming prismatic sheen but lacks its step-sister phone's brashness and it reduces pesky fingerprint smudges but doesn't eliminate them entirely. Finding these "Hyper Diamond-Cut" models is quite the task if you're in the UK, although mercifully so is the putrid lime "Greenery" version.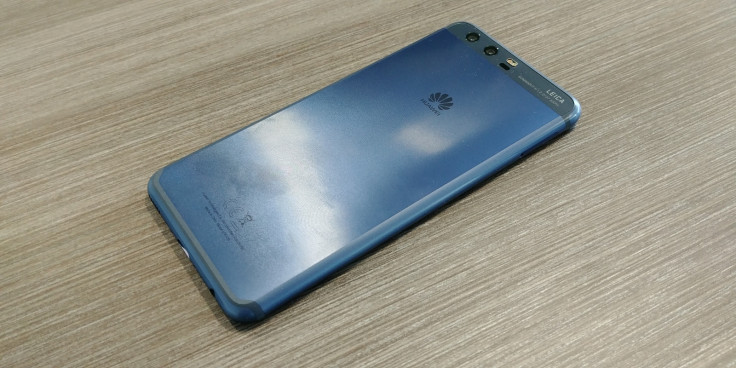 The P family's design evolution elsewhere is nominal at best, although there are a handful of changes. The first is a reduced screen-to-body ratio percentage compared to the P9 (71.2% down from 72.9%). It's admittedly a minuscule drop that only smartphone connoisseurs will notice, but the wider bezel size on the P10 is an odd quirk, especially as the rest of the Android pack appear to be on a crusade to annihilate bezels entirely and stretch screens to seemingly impossible lengths.
The biggest change, however, is Huawei's decision to relocate the fingerprint scanner to the front of the device, embedded under a single pane of glass. It's also arguably the P10's best feature. Lightning fast and astoundingly accurate, the oblong scanner is a delight... unless you want it to double up as a home button (more on this later).
Huawei P10 review: Display
While opting for the larger, more powerful P10 Plus are treated to a nice Quad HD resolution, the vanilla P10 sticks with what it knows: A Full HD (1080p) LCD panel with a minor PPI bump from the P9.
Finding a poor screen in the modern smartphone era is nigh on impossible and the P10's visual performance is no different. It's bright, the viewing angles are impressive and while the blacks aren't as deep as its OLED rivals, the colour reproduction is uniformly solid.
On the downside, Daydream virtual reality support is a no go.
Huawei P10 review: Camera
Huawei has dubbed the P10's rear snapper the "Leica Dual-Camera 2.0", which is honestly a bit of a misnomer. In fact, Mate 9 users will instantly recognise the set-up here because it's almost identical: A 12 megapixel full-colour sensor and a 20MP sensor that is capable of taking true monochrome photos.
Huawei's quick-toggle Pro Mode is as intuitive as ever alongside other returning camera modes such as HDR, time-lapse and slow-mo. The weirdest of the bunch is "Light Painting" which splashes light trials, water streams or night sky constellations across your photos.
For standard snaps the P10 performs admirably, but lacks the immediate wow factor of Google's Pixel phones. The same can't be said for low light conditions though. Take the P10 out at night and you have two options: Switch to the agonisingly slow Night Mode or deal with the sort of excessive noise levels you'd expect from a two-year-old flagship, not a 2017 contender.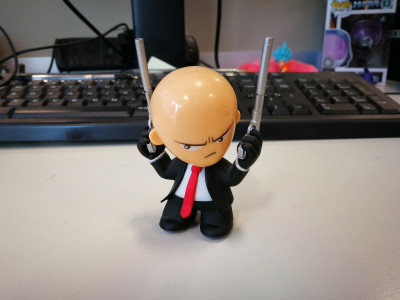 But there's the rub. Huawei has pushed the P10 Plus for its sharper, faster Summilux lenses, boasting that its larger f/1.8 aperture is perfect for twilight-dwelling photographers. Both models may offer faux-Bokkeh shots (which is as hit-and-miss as it is on the iPhone), but there's a niggling sense that the camera (and the display for that matter) found on the vanilla flagship is sat in "P9S" territory here, while the P10 Plus is the true next-gen device.
All in all the P10 is a feature-packed camera that has the potential to produce vibrant shots, the latter aided by the "Vivid Colours" option. Selfie enthusiasts will also find plenty to keep their social feeds buzzing too as the rear camera's useful face-tracking also extends to the front module.
Huawei P10 review: OS and performance
Huawei's Emotion UI jumps to version 5.1 on the P10 and its the best iteration of Huawei's custom software ever to grace one of its smartphone.
It's still unforgivably awful.
Android Nougat does its best to exorcise the worst parts of a UI that has in the past resembled a Fisher Price horror show, but it can't quite rid the P10 of the drab, cluttered and altogether miserable overlay where each optional Theme is more abject than the last.
Alternative launchers are an essential here, with the outdated Google Now Launcher still preferable, although there is still plenty of app redundancy to deal with. Our unit is the dual sim version, which inexplicably has two separate "Sim Card Toolkit" apps, one for each card. There's even a Mirror app which is somehow a real application made by the third largest smartphone manufacturer in the world.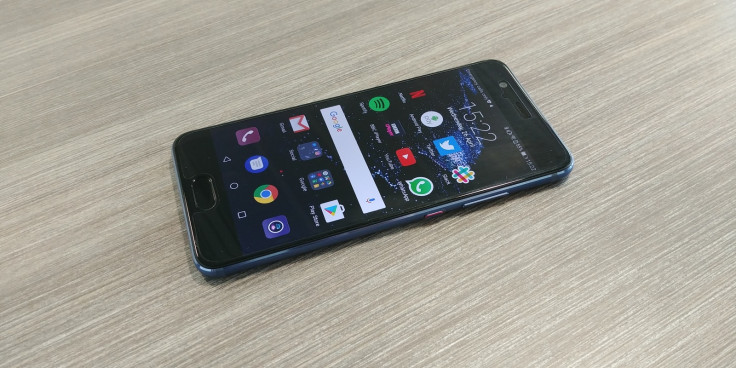 While you can remedy a lot of the grislier aspects of EMUI with a bit of patience, the fact that Android updates are traditionally very slow for Huawei devices is always a factor to consider when weighing the P10 up against the Android flagship heavyweights.
As too is the bafflingly awkward home button scenario. You can have the fingerprint sensor act as a home button, but doing so turns on fiddly gesture controls for "Back" and "Recent Apps" and turns off the equivalent on-screen soft keys. What you can't have is the obvious option of having on-screen keys and a separate semi-haptic front-facing home button at the same time like, for example, the HTC 10.
On the plus side, the P10 zips along in everyday use thanks to the HiSilicon Kirin 960 processor backed by 4GB of RAM. Storage-wise there's 64GB internal as standard and an SD card slot for an additional 256GB. Battery life is also impressive, likely thanks to the power-efficient display. We got a good day and a half use off of one charge on most days.
Our verdict
It's still early days, but 2017 is threatening to set a new benchmark for the stagnant smartphone industry where ''good enough'' is no longer good enough.
Huawei's middling upgrades to the P-range's camera, form factor and display ensure that this is the best version of the P9's blueprint, unless you splash an extra £100 on the superior P10 Plus, but unfortunately its latest flagship's defining trait is how spectacularly unspectacular it is in every department.
The P10 is far from a terrible smartphone, but it represents a dishearteningly timid step forward by an Android juggernaut that seems content to plod forward rather than stride ahead.