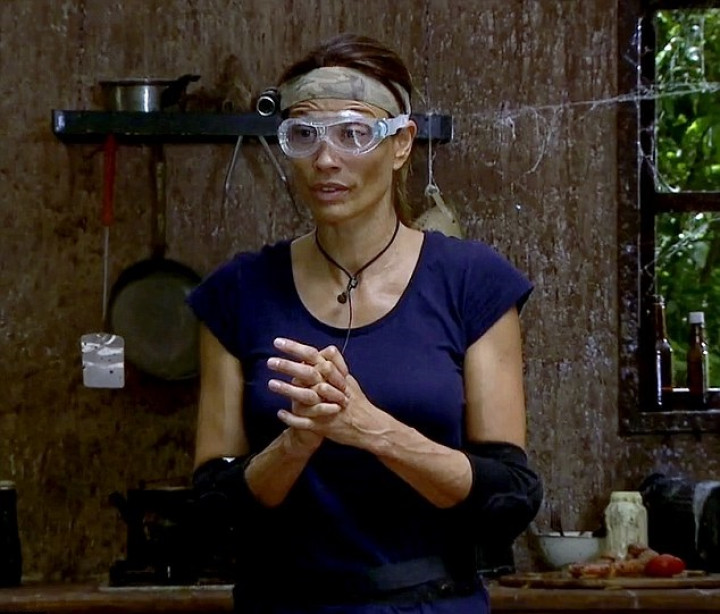 Jake Quickenden and Melanie Sykes have proven they are already the unofficial King and Queen of the I'm A Celebrity jungle.
The two breezed through their bushtrucker trials, unphased by the critters, guts and gore, that have left other campmates quaking in their boots.
Melanie Sykes proved herself to be a superwoman in the jungle and a whizz in the kitchen, as she took on her first Bush Tucker trial. The model and TV presenter, who hosts cooking programme Mel and Gino's Do Lunch, was chosen by the public to face the Hell's Kitchen challenge.
The 44-year-old couldn't contain her excitement at the grisly task ahead and was determined to come back to camp triumphant.
"I've been itching to do a trial," she said. "I wanna feed ten, I wanna feed the camp. That is my mission today. I have been asking if I could do one so I suppose I should thank people. I'm raring to go. I'm so excited. I'm insane. Insane. Insane. But that's what I'm here for, " she said.
When it was suggested by hosts Ant and Dec that she could bail out of the task if she wanted and go back to camp with no stars, she replied: "No way. That's not happening."
The 44-year-old was required to trawl through what is arguably the world's worst kitchen, to recover a set of keys which would open up buckets containing fish entrails.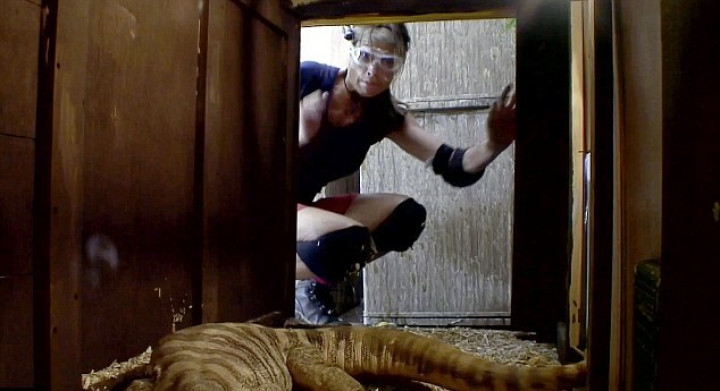 With the bug-infested cupboards filled with a host of unpleasant surprises including a lizard, eels, rats, crabs, and cockroaches, the brunette beauty stoically braved it all, all the while disregarding the critters crawling all over her.
In a display of grit and gumption, Sykes won nine stars for camp, equating to nine meals.
Speaking after the trial and still covered in creepy crawlies, she said: "I had no idea what's dropping on me. I just kept thinking ignore that. Ignore that. I feel such a prat, but it's good though. That was really fun actually. It's disgusting."
"I feel amazing. I'm absolutely buzzing. The camp are going to be so excited because their going to get a proper meal tonight."
Spirits were also high in the camp after each of the contestants received a care package from home with photos, pictures and food from their families.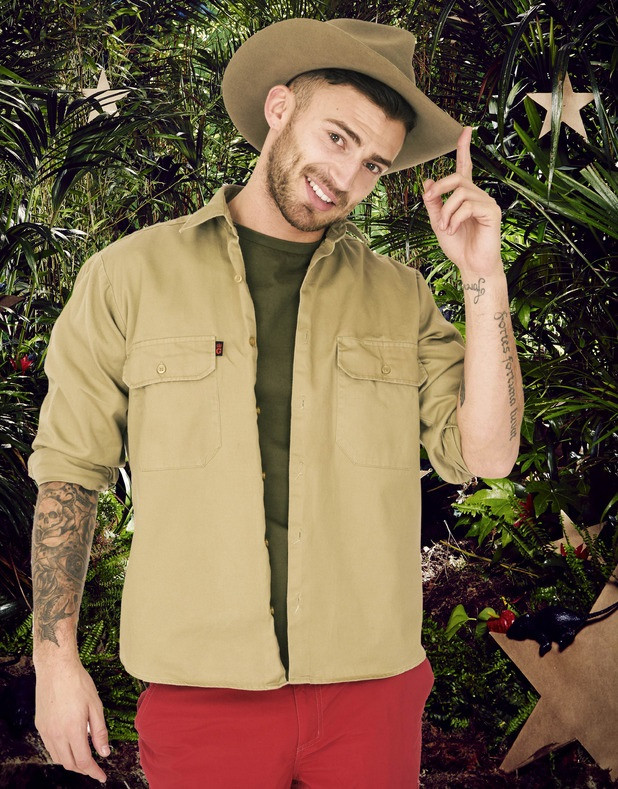 Jake Quickenden was chosen by the voting public for the next trial titled The Critter Cube.
In a series of tasks testing his agility, memory and endurance, the X Factor auditionee was faced with a cube of green ants, a bowl of pig's testicles, eels, snapping mud crabs, cockroaches and mealworms.
Undeterred he sailed through each of the challenges. "I want to get ten. It's good for morale," he said.
With a python draped across his shoulders he successfully attempted to steer a ball across a plank. Oblivious to the reptile, he said: "It wasn't the snake that was a problem. I love snakes. It was the task."
After winning the maximum of ten stars Quickenden said: "I really wanted to do a trial. Mel said its starts you off. I'm surprised to be here so, to do a trial, its happy days."
The accomplishments of the two contestants was a vast improvement on the efforts by Kendra Wilkinson. who on her second trial only returned with one star and Gemma Collins who quit the shows after just three days.
Watch I'm A Celebrity... Get Me Out Of Here! on ITV, at 9pm.