'I'm not racist - I have Muslim friends,' says man who threatened to burn mosques
Andrew Littlefair called on people to wipe out "the disgusting disease they call Islam" on the morning after the London Bridge attack.
A man who threatened to burn mosques and kill Muslims after the terror attacks in Manchester and London last year has argued that he is not a racist by telling the court that he has "Muslim friends."
Andrew Littlefair, 50, faces jail for urging people to burn the Quran and kill Muslims in a Facebook post shared on the morning after three terrorists killed eight people and injured 48 near London Bridge.
The post was shared less than two weeks after Salman Abedi detonated a bomb outside the Manchester Arena as people were leaving an Ariana Grande concert.
Littlefair, of Stockton-on-Tees in County Durham, wrote in one Facebook post:"'Give me bullets for my gun - I'll shoot every b****** one."
"It's time to unite and fight wipe out this disgusting disease they call Islam," he wrote. "My grandad didn't fight an[d] die for this!!"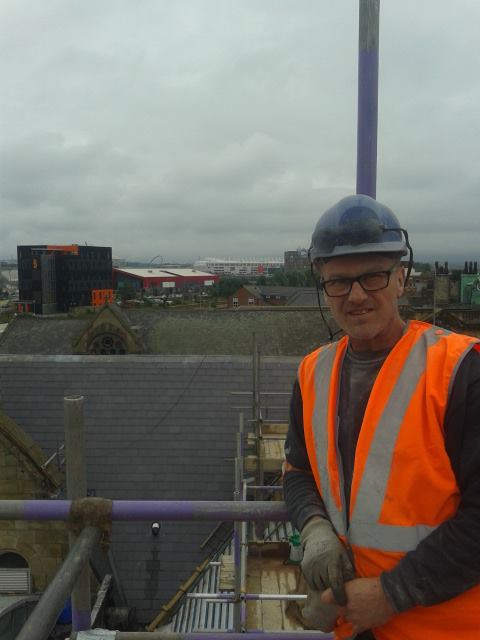 Andrew Littlefair faces jail after he called on people to burn mosques and the Quran on Facebook.
Facebook/AndrewLittlefair
He told Teesside Magistrates' Court that he lived in fear of being attacked since he writing the post, the Gazette reported.
"I live around a lot of Muslim people and I have Muslim friends who know I'm not racist, but it is the people who are not my friends that worry me," he said. "I'm worried this being out there is putting me at risk."
Littlefair claims his words were taken out of context and were fuelled by alcohol. "It was a stupid, drunken rant which I did after seeing pictures of all those bairns (children) after the bombings," he said. "Yes I had a few drinks on the night before and I'd opened a can that morning."
"But to say I want to kill Muslims - I mean, I couldn't hurt a fly," he added. "And I know I shouldn't have said Muslims - I should have said Isis.[They] are not people, they are brainwashing people."
Littlefair told the court he has "Muslim friends" who he has spoken to since his rant. "They are disappointed," he said.
He admitted six counts of publishing threatening religious material with the intention to stir up religious hatred.
He was granted unconditional bail and will appear at the Teesside Crown Court at a future date.