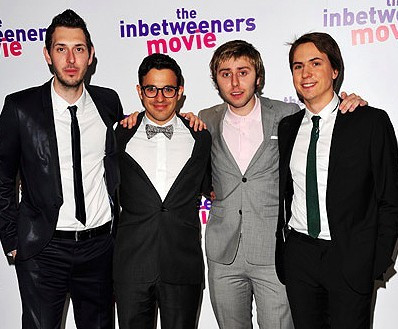 "The Inbetweeners" has recorded a new box office record for a UK-produced comedy within its first week of sales.
The spin-off from E4's BAFTA Award-winning show grossed £313 million, overtaking "Bridget Jones: The Edge of Reason," which was the previous biggest opener with £10.4m.
Since its opening the film has taken £13.2m, putting it comfortably on top of the UK and Ireland box office chart, the BBC reported.
"The Inbetweeners" TV show followed four misfits through high school, while the film version sees school friends Will, Jay, Neil and Simon graduate and embark on their first boys' vacation to Crete after finishing their A-levels.
Producer Chris Young said he was "thrilled" with the box office figures, reported Sky News.
"We really want to thank all the cinemagoers out there who have made the film such a huge success," he said.
"The Inbetweeners" Movie also knocked last week's No. 1 film, fantasy prequel "Rise of the Planet of the Apes," into second place.
Bird, who plays geeky Will, said to Sky News: "Usually it doesn't work and we were aware of that and very nervous about it. But we wouldn't have done unless we were convinced we were going to do it right."
The movie is currently the No. 1 film in the UK and Ireland.