Indonesia: Thousands flee volcanic eruption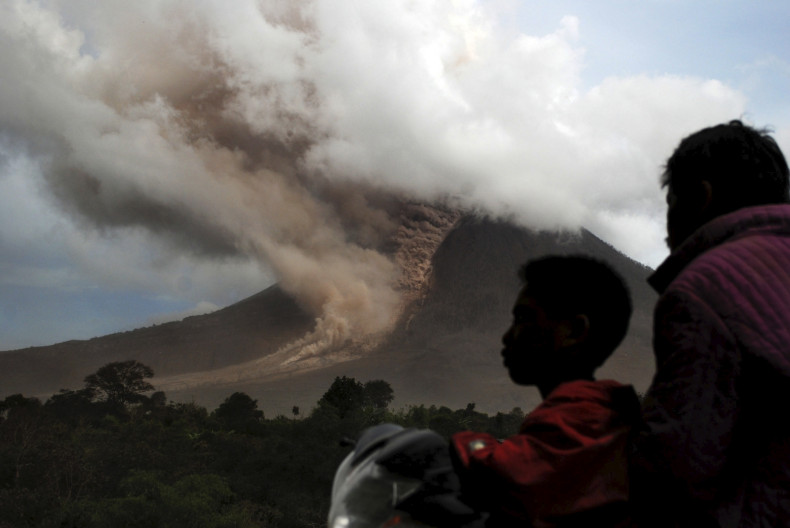 Thousands of villagers living at the foot of Indonesia's Mount Sinabung have been evacuated following a violent eruption.
The mountain, on the island of Sumatra, had laid dormant for more than 400 years until it became active again in 2010.
On 15 June, over 1,200 people were forced to leave following at least 28 pyroclastic flows - fast-moving currents of hot gas and rock flowing down the mountain.
"Two villages with 1,274 people were evacuated today to safer locations around 10 kilometres away," local military commander Asep Sukarna told AFP, adding that the settlements were south of the volcano.
"We plan to evacuate five to six more villages in the coming days, that's around 2,500 residents."
Earlier this month, nearly 3,000 people had to be evacuated to safer grounds after the alert level was raised from the third level of "standby" to the fourth and highest level, "caution," following a sharp increase in activity.
According to the Volcanology and Geological Hazard Mitigation Centre in Indonesia, the mountain's lava dome is growing each day due to the volcano's high level of activity.
Earlier this month, Deri Alhidayat, an officer at the centre, said that his observation post had detected low frequency volcanic earthquakes and over a hundred avalanche earthquakes from Mount Sinabung.
"It's feared that these small avalanches of lava will trigger bigger avalanches. Caution is needed in this situation," Deri told the Jakarta Post on 6 June.
Mount Sinabung erupted early last year, killing 16 people.