Dota 2 The International 2017 dates: Valve announces when and where championship will take place
Ticket prices and sale dates also announced.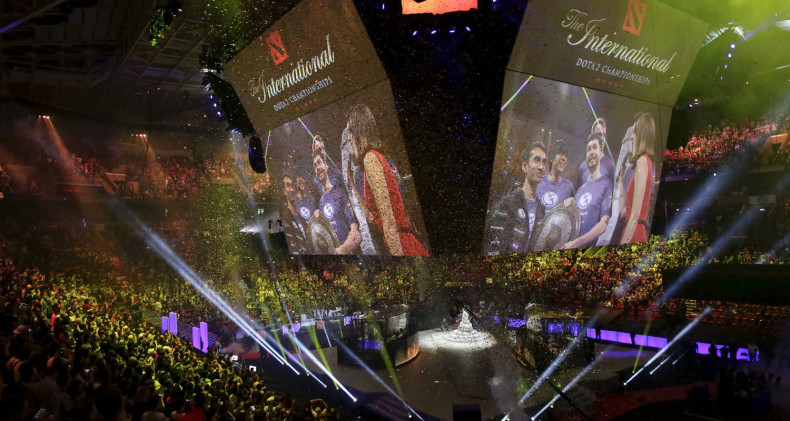 Valve has announced when and where this year's International Dota 2 Championship will take place, confirming the finals will run between Monday 7 and Saturday 12 August in Seattle, Washington, at the KeyArena.
The International 2017's group stage will take place the week prior. Valve also announced that ticket prices are also going up once again, and that Monday-Thursday tickets will be sold separately to tickets sold for the grand finals on Friday and Saturday.
The "midweek" tickets will sell for $100 (£80.60), up by $25.00 over the 2016 prices, while Friday and Saturday tickets will be sold for $200 – an increase of $100.
Tickets will go on sale on Tuesday, 4 April at 6pm BST (10am PDT, 1pm EDT) and again on 6am BST on 5 April to account for both North America fans and those worldwide.
Tickets will be sold through Ticketmaster, and you can read Valve's FAQ here.
Valve has not yet announced details for this year's Battle Pass: a bundle of micro-transaction items from which sales help generate The International's enormous prize pool. Last year Valve devoted 25% of the Battle Pass's sales to the pool, which totalled $20,770.460 - the largest pot of any esports tournament in history.
Last year's tournament was won by Wings Gaming, who netted $9.1 million of the overall prize pool after beating Digital Chaos in the grand final.
Dota 2 is one of the world's most popular video games, thanks in large part to its hugely popular competitive side. The Valve-developed game is a multiplayer online battle arena (MOBA) game in which two teams of five battle to destroy an enemy structure while defending their own.
At the start of each game players select a hero with unique abilities to play as, who they then level up from scratch during each game – growing more powerful and more useful in the fight as they go.
For all the latest video game news follow us on Twitter @IBTGamesUK.