The Interview: Kim Jong-un death scene leaks online after Sony cancels film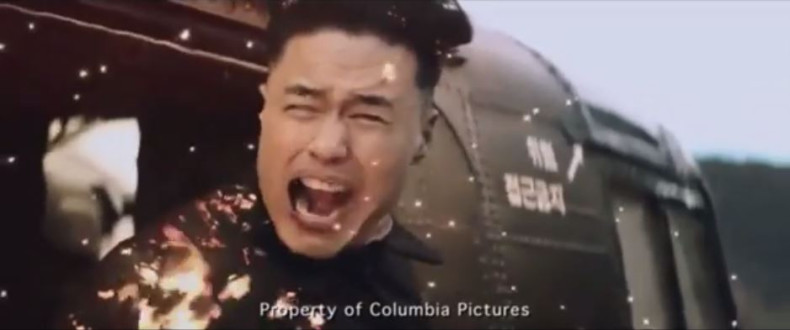 Kim Jun-un's death scene from cancelled-comedy The Interview has been uploaded online.
Sony Pictures decided on Wednesday not to release the film following threats of violence against cinema chains planning to show it and five major US exhibitors subsequently deciding not to show the Seth Rogen comedy.
The Interview has been at the centre of the cyber-attack which crippled Sony last month and has seen the release of countless emails containing proposed ideas for future films, as well as the salaries of actors and high-ranking Sony executives.
The video, which will likely be taken down, can be viewed below...
For posterity, here's a gif...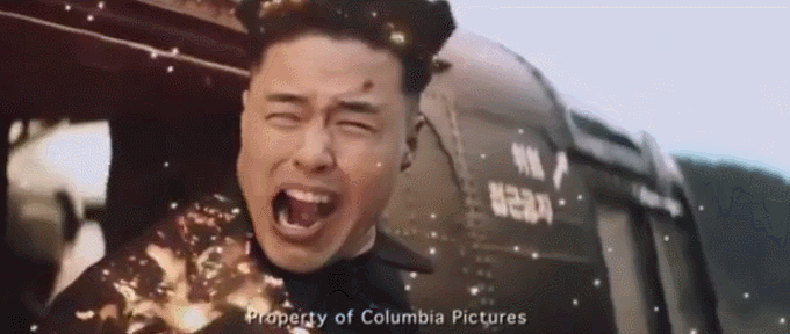 Whether North Korea has been implicit in the attacks - which hacking group Guardians of Peace have taken credit for - isn't yet known.
The Interview stars James Franco as a TV personality and Seth Rogen as his producer. After securing an interview with the North Korean leader the pair are approached by the CIA and asked to assassinate him, but upon meeting the deranged despot discover they quite like the guy.
Following the first trailer for the film North Korea were quick to criticise, calling it an "act of terror".
Executive director of the Centre for North Korea - US Peace Myong-chol said: "There is a special irony in this storyline as it shows the desperation of the U.S. government and American society".
"A film about the assassination of a foreign leader mirrors what the US has done in Afghanistan, Iraq, Syria, and Ukraine, and let us not forget who killed [President John F.] Kennedy – Americans. In fact, President Obama should be careful in case the US military wants to kill him as well."
It had been planned for a Christmas Day release in the US and a February release in the UK. Sony has also cancelled any plans for a digital or home release for the movie.