Superior Android Alternatives to iPhone 6: Galaxy Note 4, HTC One M8 and LG G3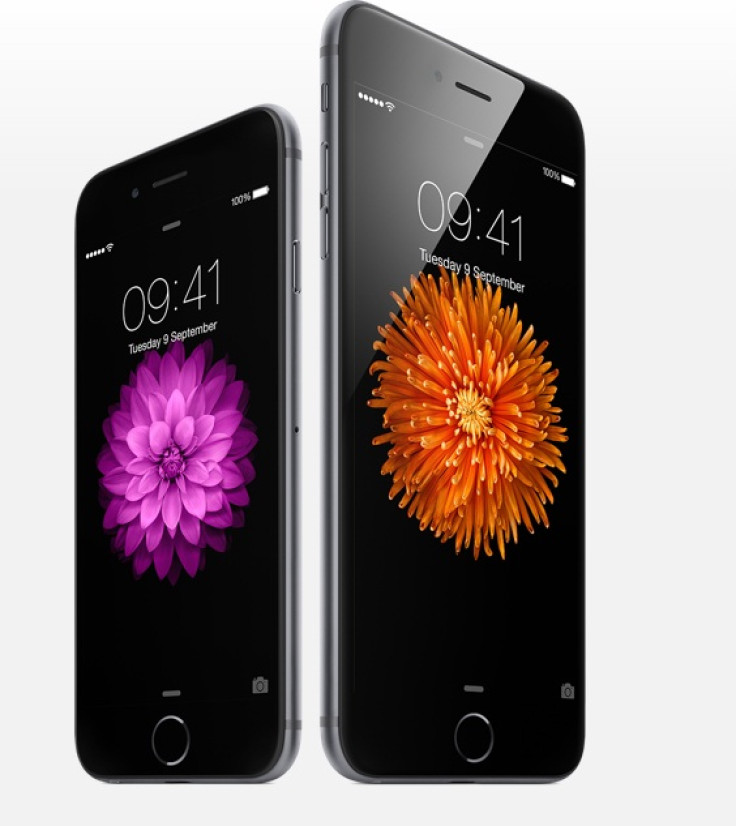 For those of you who are considering Apple's iPhone 6 and iPhone 6 Plus, IB Times UK has rounded up three exceptional Android alternatives. These smartphones were all released in 2014 and have compelling offers and feature sets.
LG G3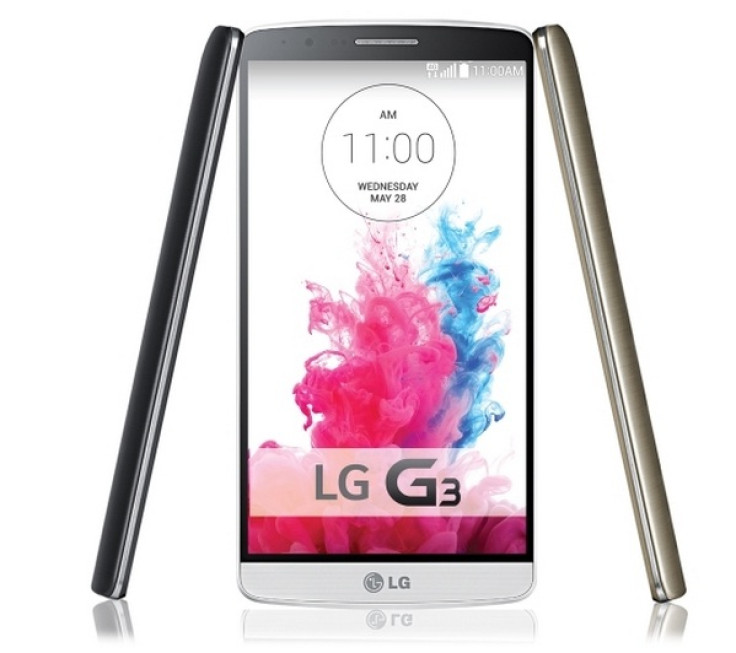 LG
The LG G3 scores better than the iPhone 6 and iPhone 6 Plus in several departments. Firstly, it has a superior QHD display with a staggering 2,560 x 1,440 pixels resolution and 534ppi pixel density. This is much higher than what is being offered by both the new iPhones.
The smartphone features a Snapdragon 801 chip set with a 2.5Ghz Quad-core Krait 400 CPU, which translates to an extremely powerful phone. Thanks to the Andreno 330 GPU, this smartphone can render "console-level" graphics on the mobile platform.
Then there is the 13-megapixel camera on the G3, which shoots stunning photos with heavy detail. It also has a powerful laser Auto Focus that serves as a powerful focusing aid for better pictures.
It also offers expandable storage up to 128GB, apart from 16GB or 32GB on-board options.
You can pick one of these smartphones up for £407 on Amazon, as opposed to the hefty £619 for the entry level 16GB iPhone 6 Plus.
Samsung Galaxy Note 4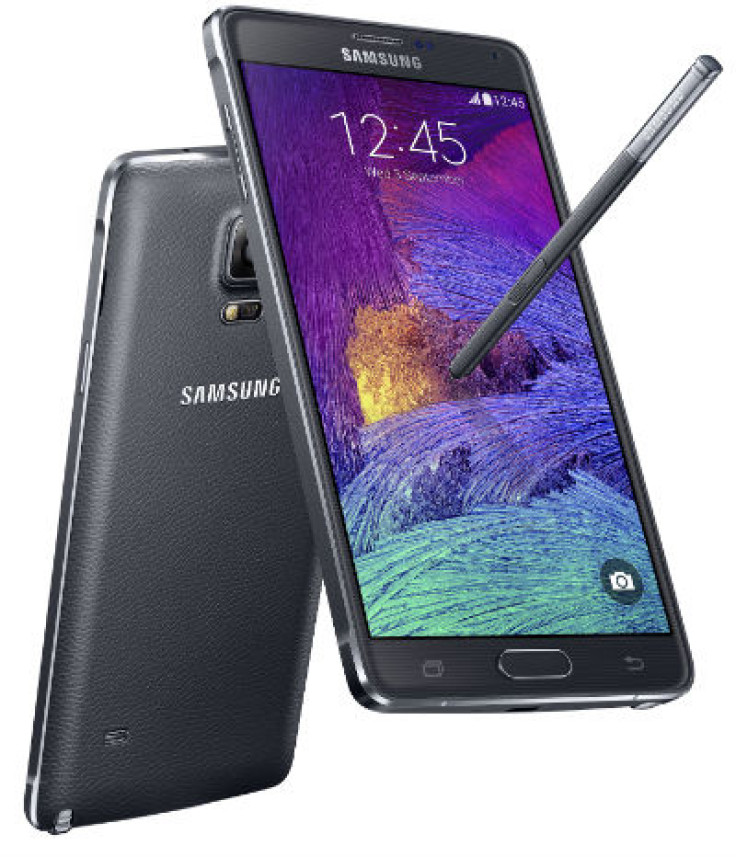 Samsung's Galaxy Note has all the features and specifications to offer stiff competition to the iPhone 6 and iPhone 6 Plus.
The Note 4 houses the latest Snapdragon 805 chipset that clocks at 2.7GHz, allowing it to perform any task that you can throw at it. There's also 3GB of RAM, which will allow the smartphone to multi-task and handle all kinds of apps with great efficiency. Apple lets users pick 16GB, 64GB, or 128GB storage units, while Samsung has put forth a 32GB unit expandable up to 128GB.
The Note 4 has a solid advantage in terms of display, since it uses a Super AMOLED unit, which will offer better contrasts than the visuals on the IPS screen of the iPhone. Also worth noting is that the Note 4 display has a resolution of 1440 x 2560 at 515ppi.
Apart from this, Samsung has added many efficient multi-tasking features that work wonderfully with its improved S Pen. It also offers a 16 megapixel camera in the rear that recordx pictures with generous amounts of detail and shoots 4K video.
Pricing for the Galaxy Note 4 has yet to be revealed ahead of its launch in October, but expect it to be in line with the Galaxy Note 3, which was £650. This would put it as a solid competitor to the 64GB iPhone 6 Plus, which goes for £699 from Apple.
HTC One M8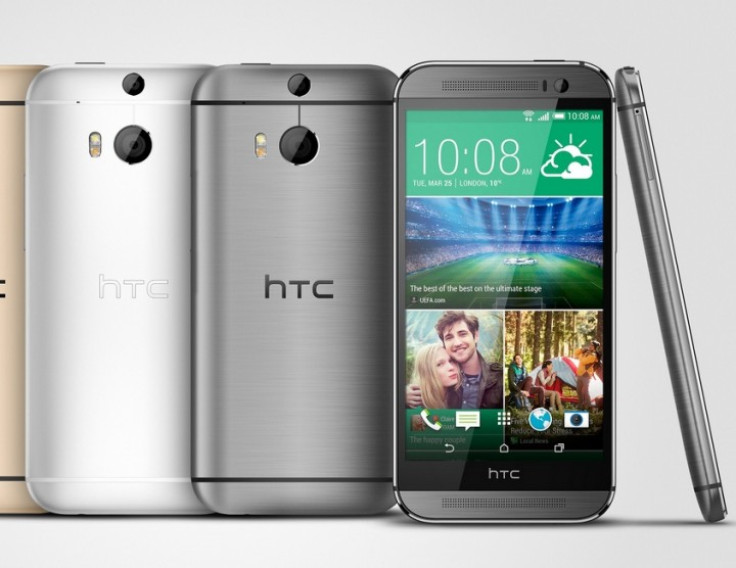 HTC One M8 Windows Phone smartphone will more or less feature Cortana, and support for interactive phone cases.
HTC
If you think the aluminum-based design on Apple's iPhone 6 is impressive, then you should consider the HTC One M8. The smartphone uses a unibody (90% aluminum) that has been designed extremely well. It has all the makings of a premium phone and offers some stellar features.
First on that list happens to be its Sense 6 UI, which offer the smoothest Android experience currently available. Everything is light and beautifully designed, allowing users to sift through apps and menus with absolute ease.
Then comes the smartphone's unique dual-camera function, which focuses on capturing depth perception data. The extra depth data can let the phone know what objects are near and far from you and then allow you to play with the focus after the fact in some interesting ways. The camera snaps images extremely fast, almost resulting in instant shutter once you've hit the button.
There are also two powerful speakers in the front that are easily more powerful than anything else that we have seen on a flagship smartphone before. They are great for gaming, watching movies and listening to music.
As for processing, the smartphone houses a Snapdragon 801 chip set with a 2.5 Ghz Quad-core Krait 400 CPU, which translates to an extremely powerful phone.
The HTC One M8 has been considered one of the best smartphones to have been made in recent years and is a fine blend of premium design and powerful functionality. You can pick up the 16GB model for around £460, making it a strong competitor to the £539 iPhone 6 (16GB).
© Copyright IBTimes 2023. All rights reserved.