The iPhone 6s and iPhone 6s Plus have gone on sale around the world, with fans queuing overnight to secure Apple's newest smartphone. New for the 2015 model is a screen which uses a technology called 3D Touch to know how hard you are pressing on it.
Instead of queueing in person, iPhone buyer Lucy Kelly in Sydney used a Segway-like robot on wheels with an iPad to hold her place. The iPad displayed a live video video of Kelly's face. The Robot was fourth in line and began queueing at 5am on Thursday morning, 27 hours before the new phones went on sale on 25 October.
But the robot's one-day effort was no match for the person at the front of the Sydney queue, and therefore recognised as one of the very first people in the world to buy the new phone. Lindsay Handmer queued for 17 days to make sure he was first; Handmer started queueing a day before the new iPhones were even announced.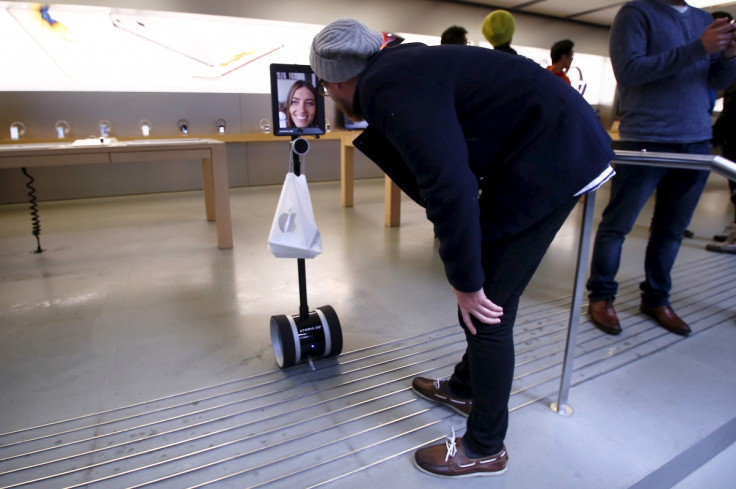 There is also an upgraded camera on the front and back, a faster, more powerful processor, more RAM, and the iPhone 6s comes with Apple's latest mobile operating system, iOS 9. Diehard fans braved the autumnal rain to be among the first in the world to own the 6s, while many more wait for their online orders to be delivered at home.
First used by the Apple Watch and new MacBook - where it is called Force Touch - 3D Touch measures the gap between the screen and a layer of sensors below it, thus working out how hard you are pressing down on the display. Taps and swipes work as normal, but then there are two further levels of pressure which can activate different things in iOS 9.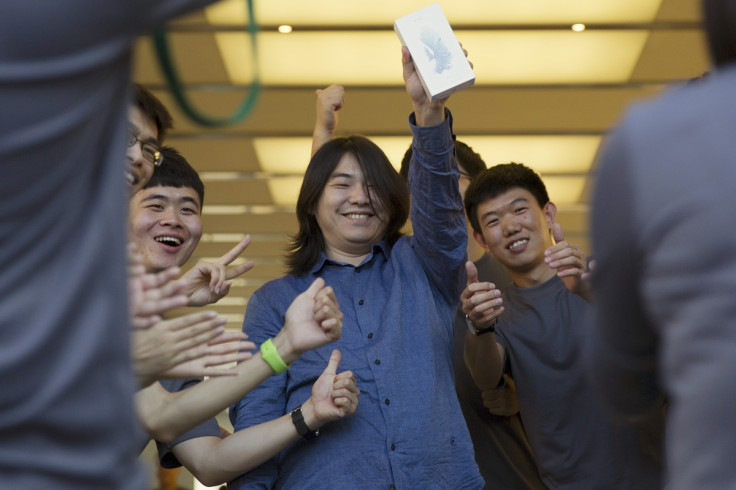 For example, a firm press on the keyboard brings up the text select icon, which you can move by swiping left or right, but press harder still and when you swipe the text will be highlighted, ready to be copied and pasted elsewhere. The iPhone 6s includes a more advanced vibration motor to provide a wider range of haptic feedback, helping the user know when they have activated 3D Touch.
The iPhone 6s starts at £539 for the 16GB model, while the larger iPhone 6s Plus starts at £619 for the same storage.