iPhone 7, Galaxy S7, Sony Z6, HTC One M10: These are the phones to get excited about in 2016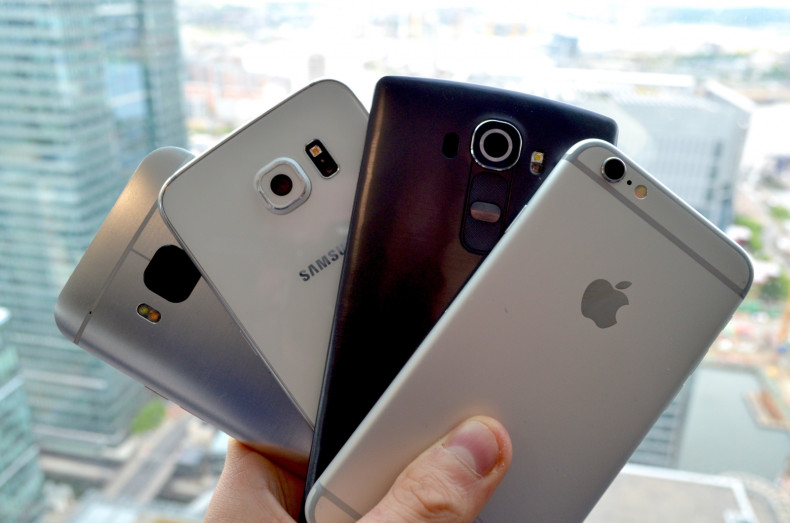 It has been another top-notch year for the smartphone industry but, as is always the way, the next 12 months are set to be even better. We will see new flagships from Apple, Samsung and Sony, and it will be make-or-break time for HTC, Blackberry and maybe others, too.
Apart from the Samsung Galaxy S7 – or rather, the Galaxy S7 family – we have not seen too many leaks for 2016 handsets just yet. But rest assured, there will be plenty to get excited about over the coming year. Here is what you can expect:
Samsung Galaxy S7 and family
The Samsung Galaxy S7 is very likely to be announced at a media event in Barcelona the day before Mobile World Congress (MWC). This is 21 February and it will be a year after Samsung revealed the S6 for the first time. The handset is likely to retain a similar design to the Galaxy S6 and feature an improved battery but beyond this, little is known.
What we do know – or, what has been rumoured by some reliable sources – is Samsung will use the event to announce a whole family of Galaxy S7 phones. There will be the regular, flat-screened S7, the curved Galaxy S7 Edge, then the larger S7+ and S7 Edge+.
All that is missing is the prospect of a mini version of the S7. Samsung made an S4 Mini and S5 Mini, but a smaller model of the S6 never arrived. We think Samsung should follow Sony's lead with its flagship Compact range, bringing top-end performance to a smaller handset.
Apple iPhone 7
Another certainty for 2016 is the iPhone 7. Apple's "tick-tock" update cycle, where the number updates every two years, followed by an S model in between will likely continue, giving us the iPhone 7 in early September. Apple will likely stick with the same 4.7in screen size for the new model – and the same 5.5in display for the iPhone 7 Plus – but other aesthetic details will change.
We can expect the new handsets to be slightly thinner than their predecessors, feature a faster processor, a better camera – and hopefully a camera lens that does not protrude from the back, like it does currently. We also really want to see 32GB as the minimum storage option, finally replacing 16GB as the cheapest model.
Sony Xperia Z6 and family
There will likely be another family outing for Sony in 2016. This will come either at MWC in February, or at IFA, in Berlin, in September. After it released two new flagships each year in 2013 and 2014, it might finally be time for the company to slow down.
A family of new Xperia Z6 phones would include the regular Z6, a smaller Z6 Compact and a larger Z6 Premium. Extended family members released throughout the year will include a couple of Xperia Z6 tablets, one to compete with the iPad Air and the other, likely called Xperia Z6 Tablet Compact, to do battle with the iPad mini.
LG G5
Another annual tradition in the smartphone calendar is the new flagship by LG. Expected to be called the LG G5, we predict it to arrive around May, a year after the G4. LG usually hosts its own show for the flagship, but waning sales and a failure to match the popularity of Samsung and Apple could see it opt for an announcement at MWC instead, if the phone is ready in time.
As for specifications, we are hearing the LG G5 will have a 5.6in screen with a Quad HD resolution of 2560 x 1440, and it will be powered by the Qualcomm Snapdragon 820 processor. The big feature is tipped to be an iris scanner, which will unlock the phone only when the owner looks at its front-facing camera; the system is said to work from up to 50cm away and would be a first among Europe's flagship handsets.
HTC One M10
HTC left us wanting so much more when the M8 was upgraded to the M9. The original phone's excellent design remained almost unchanged but there just were not enough new features to get excited about. HTC is strapped for cash and needs to pull out all the stops with the M10 if it is to survive much longer.
The M9 was launched at MWC in 2015, so we can expect a February or March date for the M10. It will need to wow us with a new design, match its peers in terms of performance, and finally come with a market-leading rear camera – something the One series has sorely missed ever since the M7.
What about the rest?
This is where things get a little less predictable. Microsoft, Motorola, Blackberry, Honor, Huawei and OnePlus will all announce new phones in 2016 but when this will happen – and what area of the market they will shoot for – remains unknown.
It is about time Microsoft announced a Surface Phone, having done very little in the phone market since it bought Nokia's devices division and the Lumia name back in April 2014. The company makes excellent Surface tablets, so transferring a similar design and the Windows 10 operating system to a phone is the next logical step.
Motorola will likely produce another brilliant Moto G, a mid-range phone soon to enter its fourth generation, and a new Moto X flagship. Blackberry is understood to have a few new models in the pipeline, one of which is a candybar-style phone (small square screen above a physical keyboard) called the Vienna, and is in the works.
Honor will continue to plug away at the bargain end of the market, producing at least one flagship with Samsung-troubling performance and features for half the price; and we can expect exactly the same threat from a new OnePlus phone, too.
Make no mistake about it, 2016 is set to be a packed year for the smartphone market.